Well, here we are in Key West, Jimmy Buffet's Margaritaville, also known as the Conch Republic. It is quite a scene. In some respects, it bears a faint resemblance to Nashville's honky-tonk scene. There are lots of bars and restaurants with working musicians playing guitars looking for a break. Like Jimmy Buffet. But Key West is far more upscale.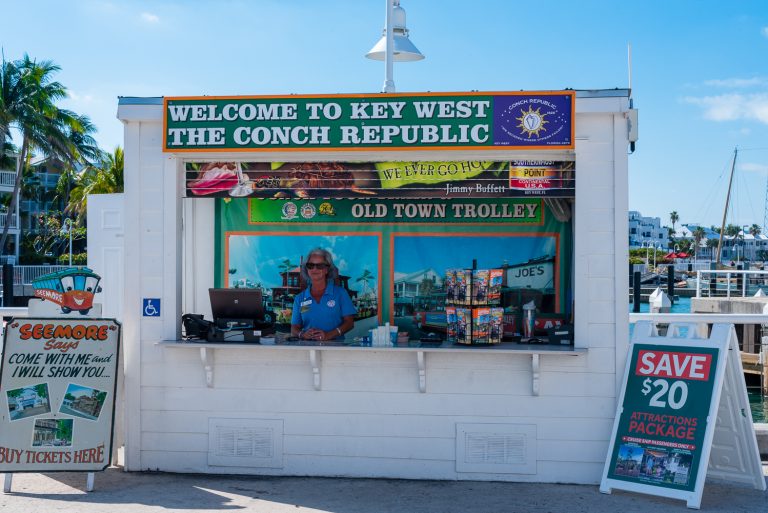 Located in the Straits of Florida, Key West (Cayo Hueso in Spanish) is an island city at the Southernmost point of the North American Continent. It is closer to Cuba than it is to Miami. He island is very small—only 1 mile long and 4 miles wide. If you walk the length of Duval Street (the main street) you will have walked from the Gulf of Mexico at one end to the Florida Straits and the Atlantic Ocean on the other.
The permanent population is about 25,000, and tourism is a very big deal here. And the tourists arrive by plane, auto, ferry and cruise ship. In the first three months of 2018 alone, cruise ships brought about 275,000 tourists to the island and airplanes brought about 120,000.
Key West is (or was) home to quite a few notables, including Earnest Hemmingway, John Dos Passos, Tennessee Williams, John Dewey, Winslow Homer and Calvin Klein to name a few.
Anyway, Key West is a more than a bit bohemian with an independent streak and a live-and-let live attitude that is kind of refreshing. More than refreshing, actually. There may be a lesson here.
Here (below) are some photos taken during our too short stay.
JFB