After traversing the Panama Canal, we arrived in the Caribbean Sea, leaving South America behind us. Our first stop in the Caribbean was Aruba.  It is a small island, just 19 miles long and 6 miles wide and a population of about 104,000.
The geography of Aruba is very interesting. One side of the island is the Caribbean. That is the side with the large tourist hotels and white sandy beaches. The other side faces the Atlantic Ocean where the sea is fairly turbulent. The Atlantic here is violent enough to have carved out from the cliffs the highest and most spectacular natural bridge in the Caribbean. (It collapsed in 2005).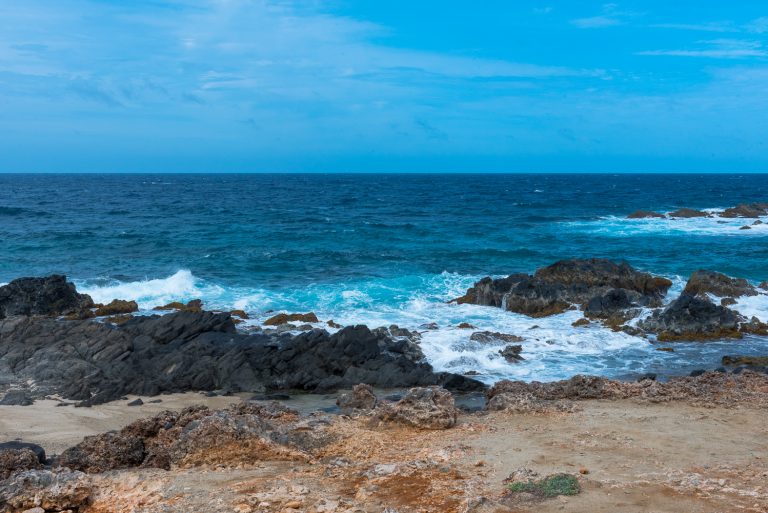 We went touring mostly on the Atlantic side of the island, visited the rocky shores of the Atlantic side as well as desert-like areas and a butterfly farm. Some photos are below.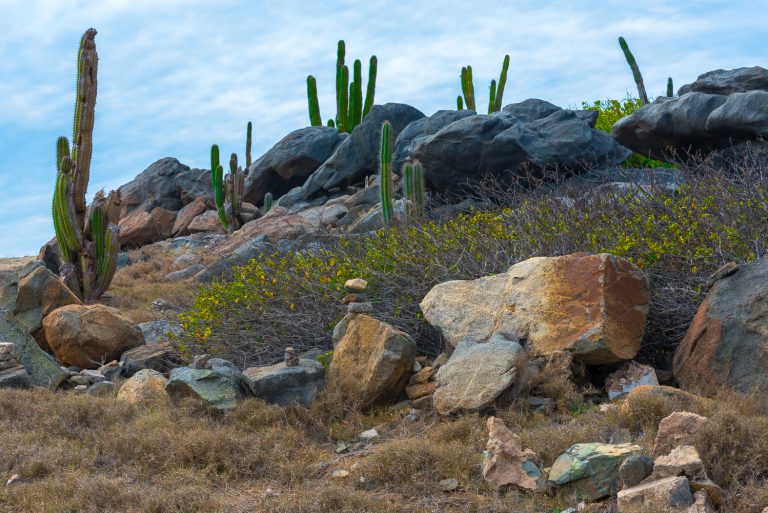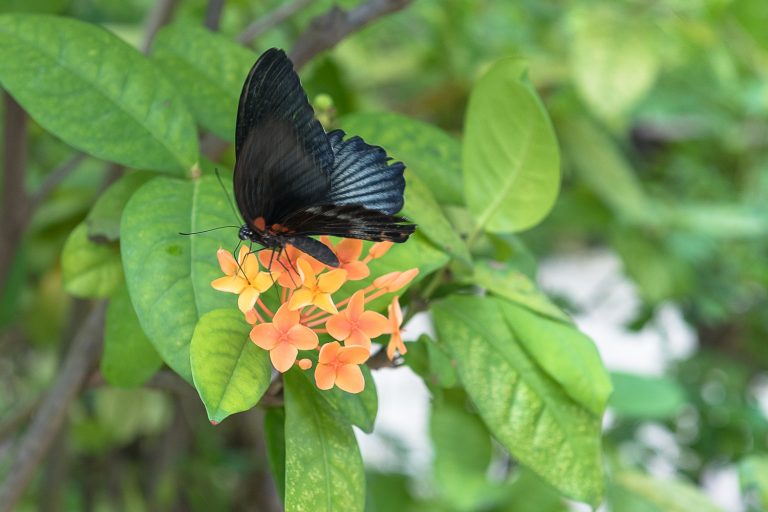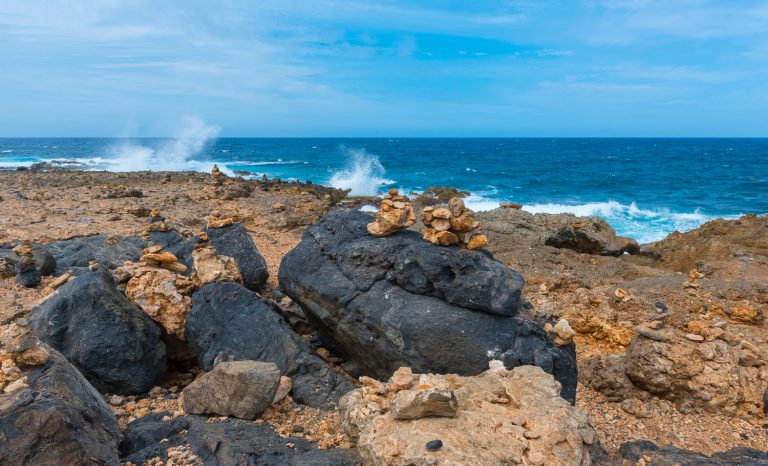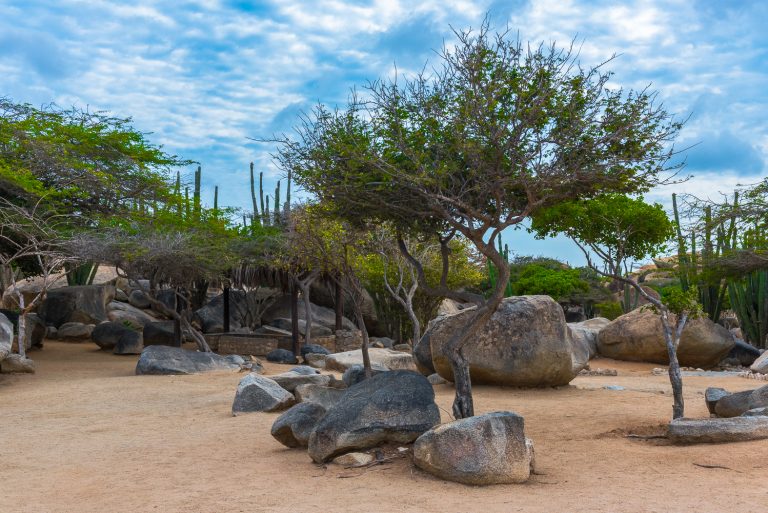 JFB