Thanks to the COVID-19 outbreak our travel plans have changed quite a bit. The 2 month trip to Florence and Rome—well that didn't happen. Three cheers for British Airways and Road Scholar for promptly sending us refunds after Italy shut down the country. The same can not be said for Hotel Adriano in Rome. After initially promising a refund, they tried to back out until we reported them to American Express. After that they saw the light. 
On a happier note, we traveled to the outer banks and stayed in Duck, North Carolina for two weeks. What a spectacular place–for instance, see the image below.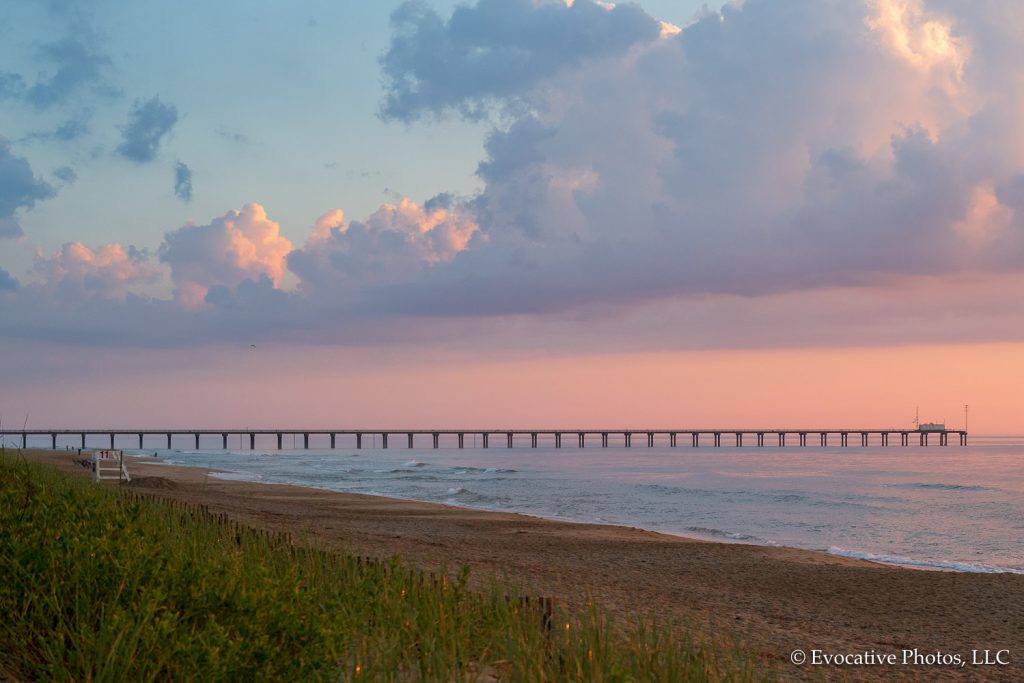 The Outer Banks are a series of barrier islands located between the Atlantic Ocean and Currituck Sound. There aren't any cities on the 100 miles + of the Outer Banks. Instead the islands are mostly populated by small seaside villages and towns. It is a favorite vacation spot, attracting visitors from the Northeast as well as Virginia, Georgia and the Carolinas.
We rented a house for a 2 week stay in Duck, a tony village with plenty of gorgeous beaches, fishing spots and restaurants. That's right. Restaurants you can actually go to and sit inside and have cocktails and dinner. Or you can get a table outside and relax over food and drinks.
There are other places to go to as wee—for instance Kitty Hawk, where Orville and Wilbur Wright made their first historic flight in their flying machine back in December 1903. And then there is Corolla Park with the architectural masterpiece Whalehead and its Museum.
If you get a chance, visit the Outer Banks and the town of Duck. You'll be glad you did.
Here are a couple of photos from our trip (below), taken with a Leica Q2 camera. Click on a photo to enlarge it. They can be licensed at Evocative Photos.
.