St. Bart's, St. Barth's, St. Bartholomew—take your pick, the names are used interchangeably—is one of the 4 islands that make up the French West Indies. The other three are Martinique, Guadeloupe, and the French side of St. Martin. Most notably, St. Bart's is where the beautiful people come and play, including the likes of Leonardo Di Caprio and Mick Jagger. (Mick sends his best).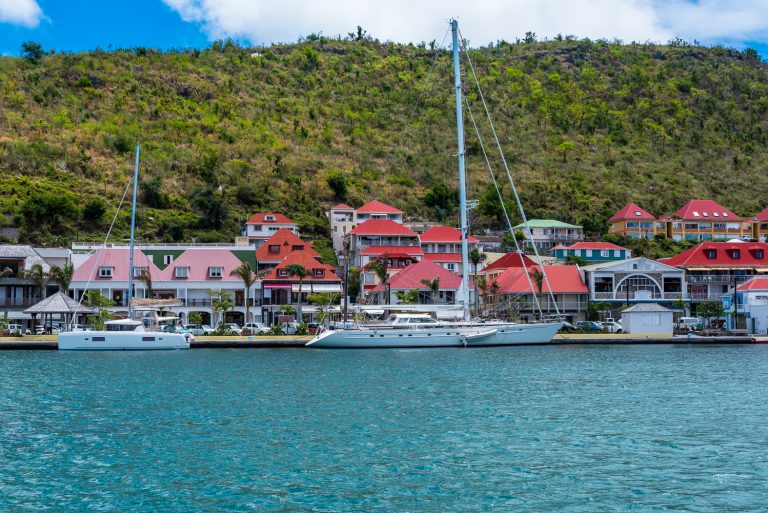 St. Bart's is deservedly big in reputation, but small by area and population. There are only about 9,300 full time inhabitants, and its total size is just under 10 square miles. Tourism is its most important business. The small island attracts over 200,000 visitors each year. The island and its visitors are well-matched: they are relentlessly upscale. Upmarket shops dominate the capital city Gustavia, the harbor is full of yachts and the hotels tend toward the boutique.
About the hotels: there are about 25 of them scattered around the island. Most have 15 rooms or less. Instead of regular hotel rooms, most hotel accommodations take the form of villas. One of the most notable is Eden Rock, where we stayed about 15 years ago.  Then again there is the Hotel Le Toiny where the rooms / villas start at $2,000 per night in January.
We spent our time in St. Barth's wandering around the beautiful town of Gustavia, which is right on the water. Here below, are some photos taken there.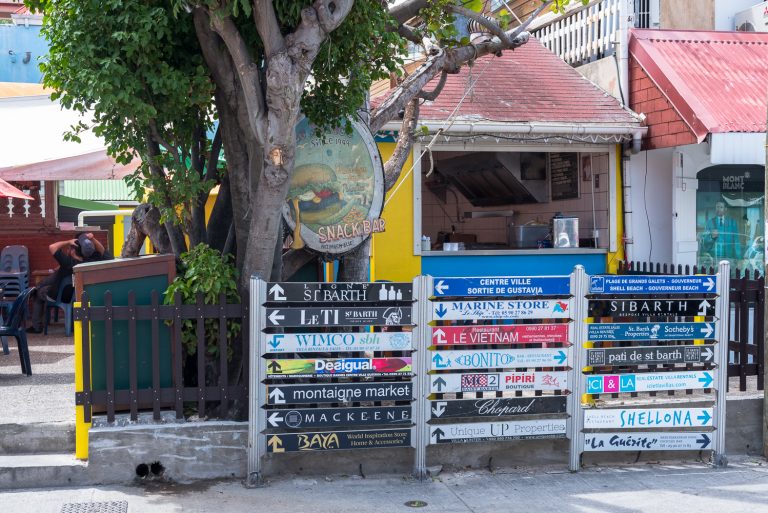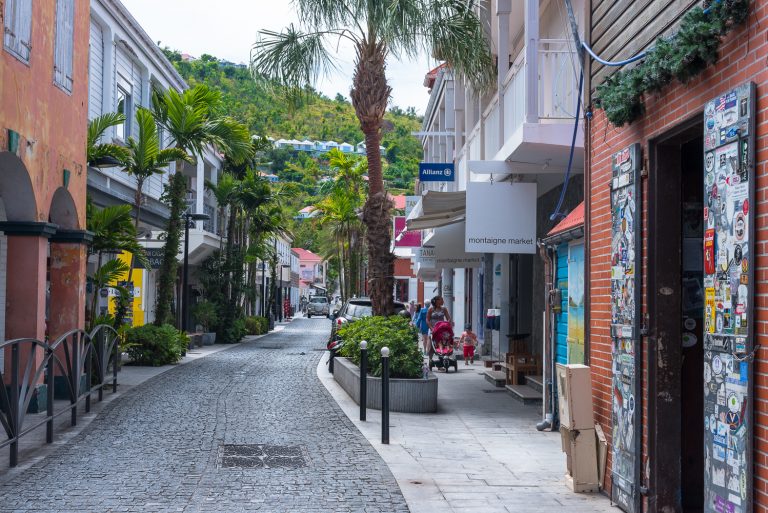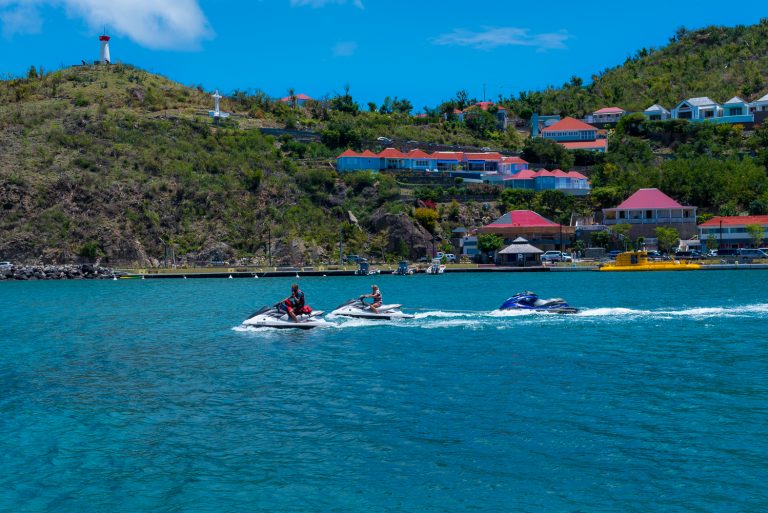 JFB