We headed out to Baltimore over last weekend to see our long time friends Ethel, Rich and Anne Marie. Rich and Anne Marie were in town from the coast to visit with their daughter Jen, her husband and their 7 month old daughter Loretta. It was great to see everybody although tinged with some sadness because Ron Thau had passed away in May.
Baltimore (or Bal'mor as some locals pronounce it) has a population of about 600,00 making it the 30th largest city in the U.S. measured by population.
The five of us headed out to the Fells Point section where we had some lunch. Then we eventually made our way to Patterson Park where we met Jen and her baby daughter Loretta.
At 137 acres it is not Baltimore's largest park, but is impressive all the same. Among its attractions are numerous ballfields, a duck pond, war memorials, and a pagoda that served as a lookout in the early 1800s. The locals refer to the park as the best back yard in Baltimore. Here below are some shots from the park as well as a photo of a brightly painted row house, complete with campaign sign in the window.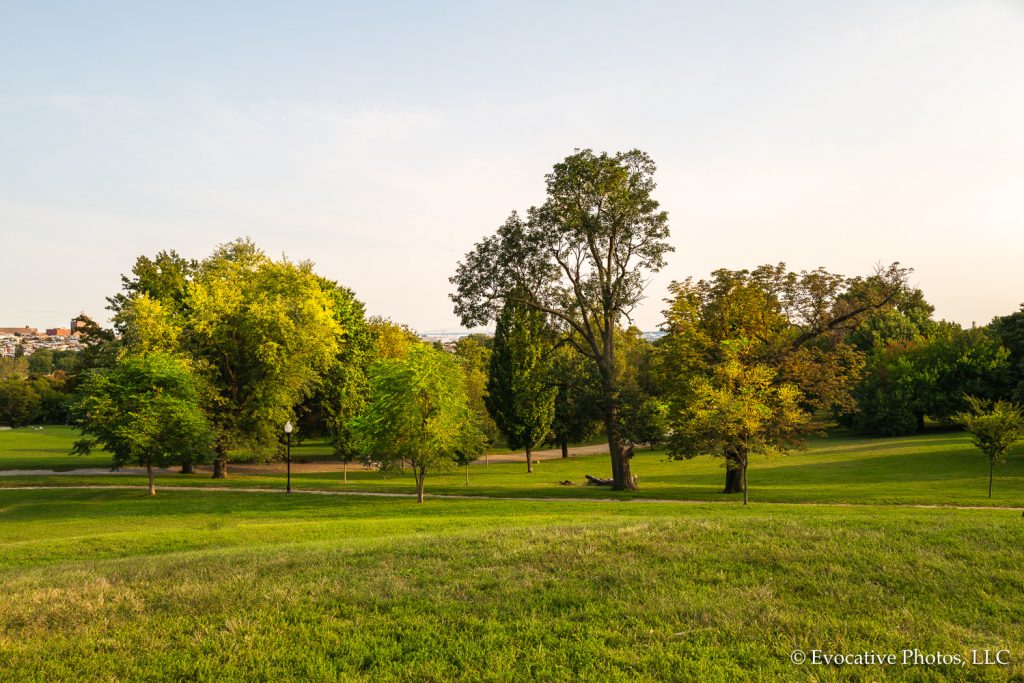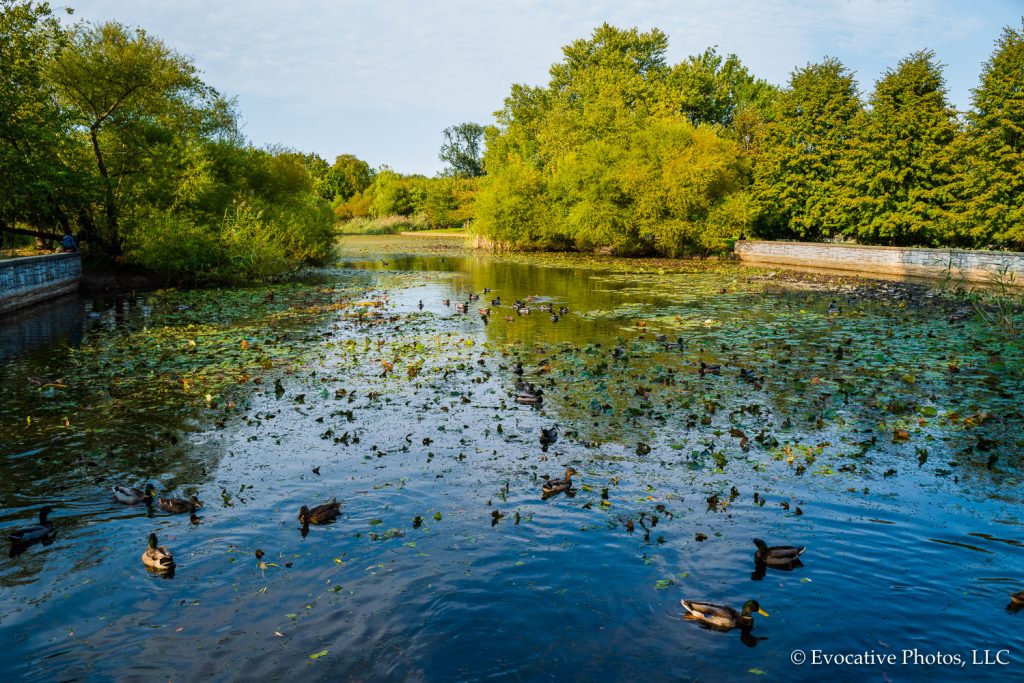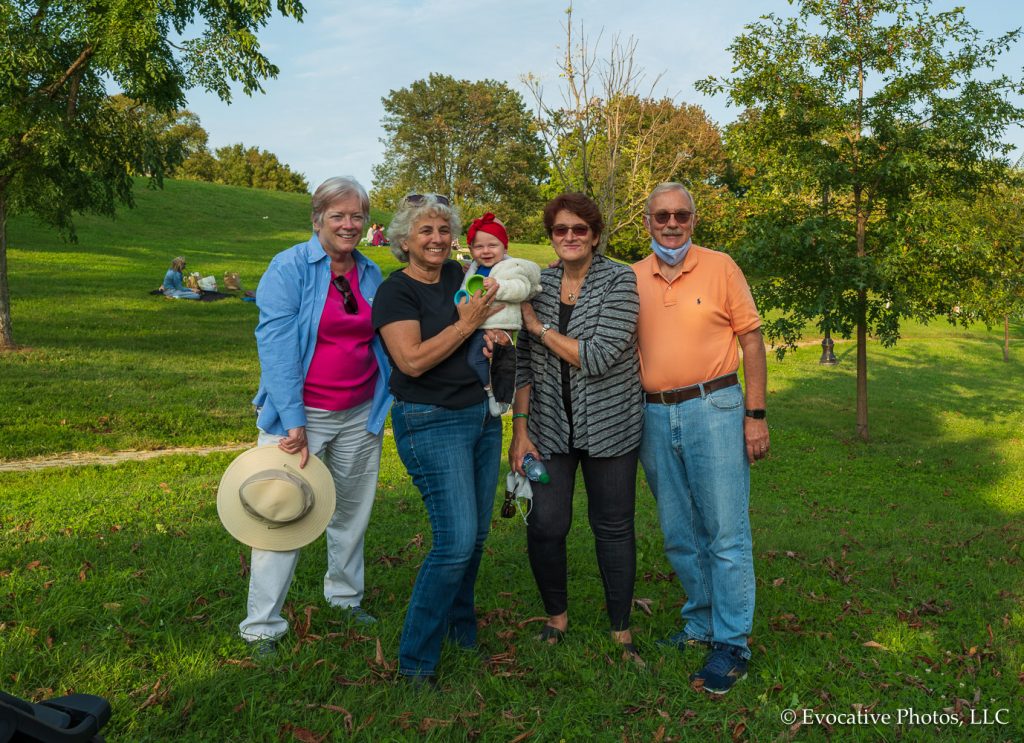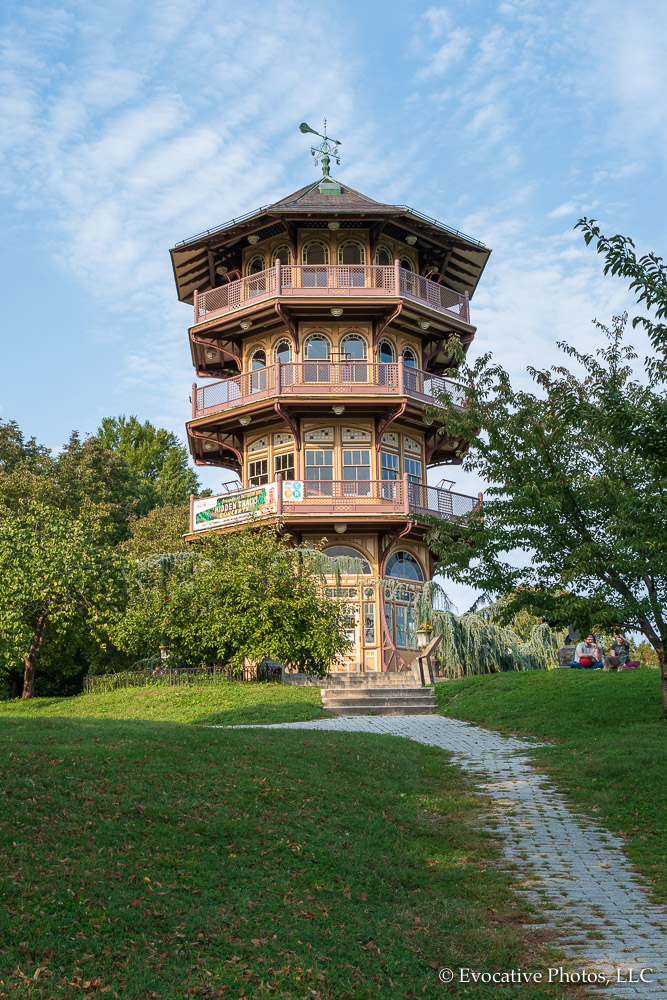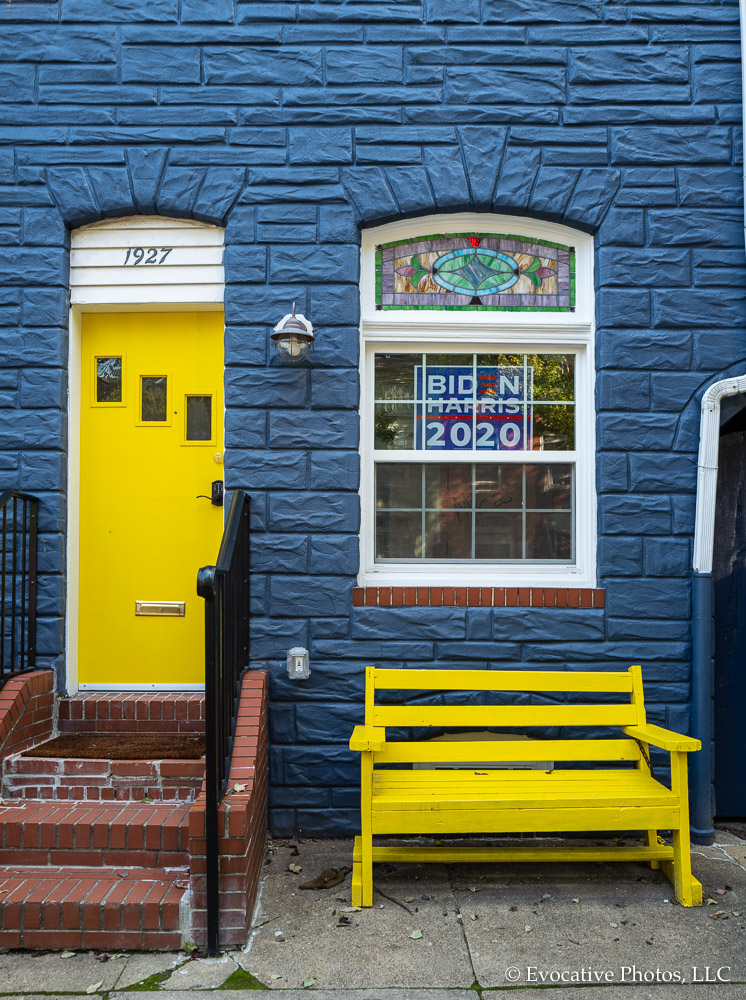 JFB