Eight days at sea is a long time, so we were glad to finally arrive at the port town of Broome, Australia. Located in the Northwest of Australia on the coast of the Indian Ocean on the traditional lands of the Yawuru people, Broome is a small port town that is famous as a center for the Pearl trade and as a tourist town. The population, normally around 15,000, swells to 45,000 during the tourist season.
The oysters in the area are well-known for their pearls and divers by thousands have sought their fortunes by making deep (and dangerous) dives to retrieve them. There are enough pearl shops in the small town to be dangerous as well, although not the same way. In 1879 Charles Harper suggested that the pearling industry would be well served by using the port at Roebuck Bay by Broome, which is close to the pearling grounds where the divers worked. That put Broome on the map, and it eventually became a tourist attraction as well as a center of the pearl industry.
Even though the town is small by population, there is a lot to see. We went to the center of town and successfully avoided the pearl dealers. More importantly, we went to a wildlife park where we saw crocodiles, lots of them, where they are protected. There are about 2,500 of them in all. After you see these guys at feeding time and hear their jaws snap shut, you pay rapt attention to the safety instructions of the guides.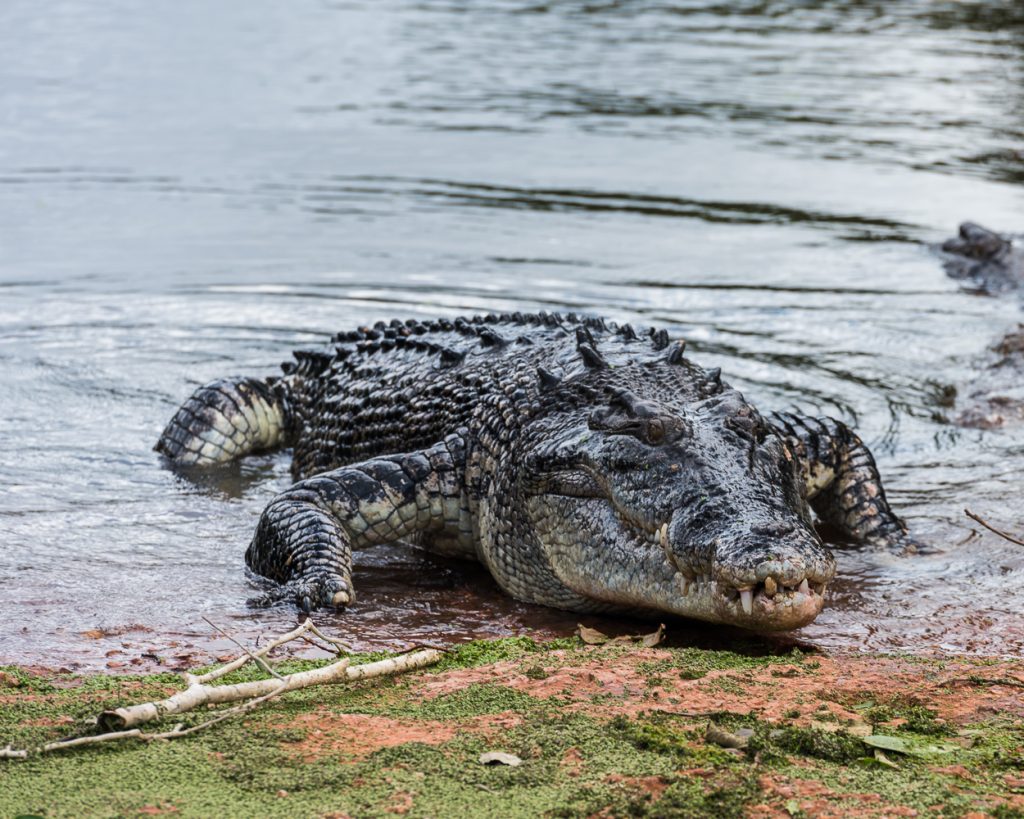 After the crocs we visited Cable Beach where they often have camel rides—but not this time because a few days prior a cyclone swept over the area and the beach needed repair. And after that we visited Gantheaume Point, a truly spectacular lookout point and lighthouse near cable beach with red rock formations overlooking the Indian Ocean.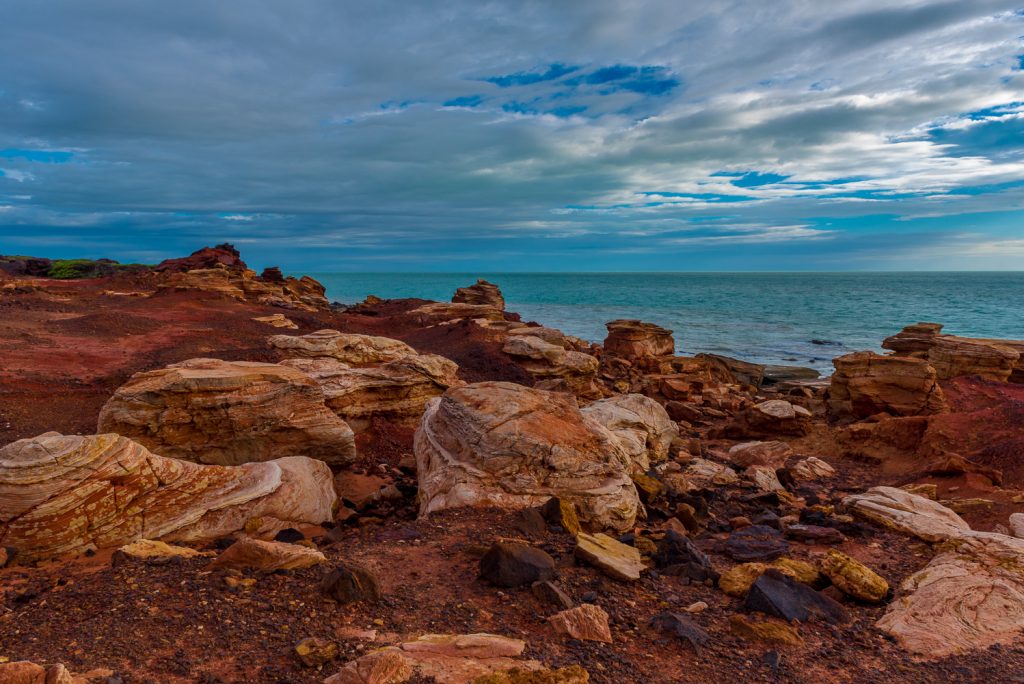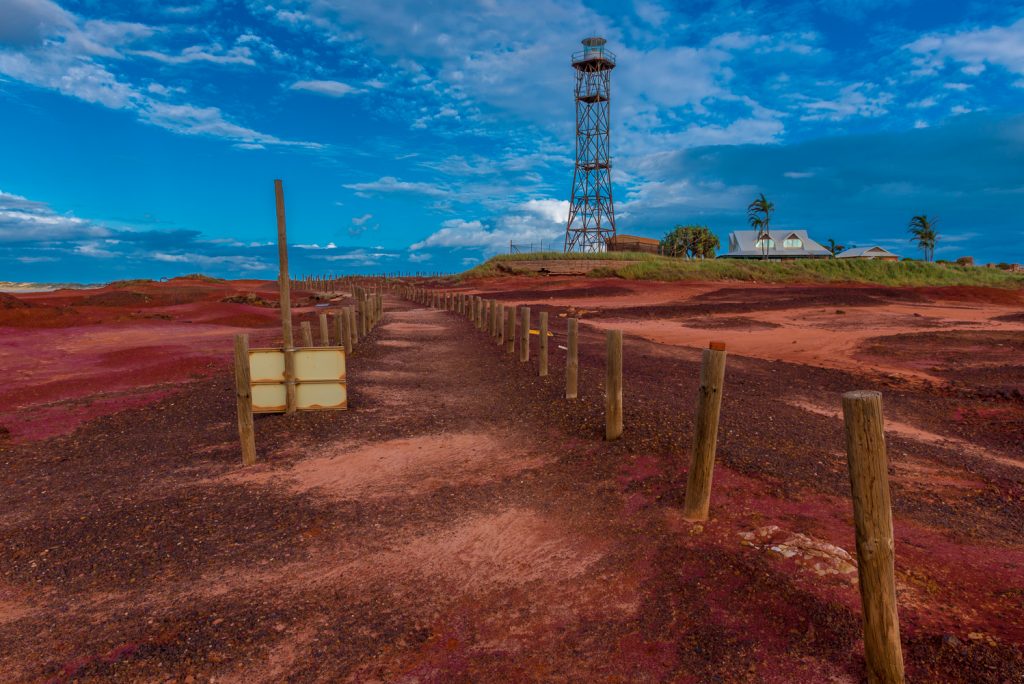 And next we set sail for Geraldton, the last stop before Perth.
JFB