Zululand, South Africa
May 8, 2023
When we arrived in South Africa, we immediately went by van to Phinda Forest Lodge for a photo safari (we were part of a group of 8 passengers from the ship). Phinda is one of the many lodges owned by a company called "&Beyond" which promotes sustainable travel in natural places that need to be conserved. It is an interesting company founded by members of the Getty family and South African investors, and the business model includes alliances with local Zulu tribes, local landowners and others.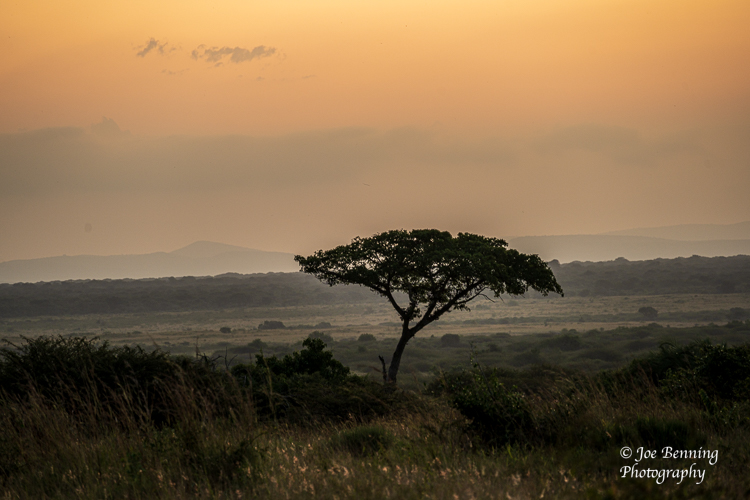 Over the course of 3 days we went on 5 game drives.  Before we even snapped animal pictures, we learned a lot about the area and its history – it is partly a sand forest (rare), partly grasslands, partly woodland and partly wetland.   With this diverse ecosystem Phinda has trees, bushes, plants, spiders, birds, orchids, cacti and animals not found anywhere else on the planet.   The scenery was stunning. With the help of an extraordinary ranger and tracker team (Dan and Bheki) we explored it all.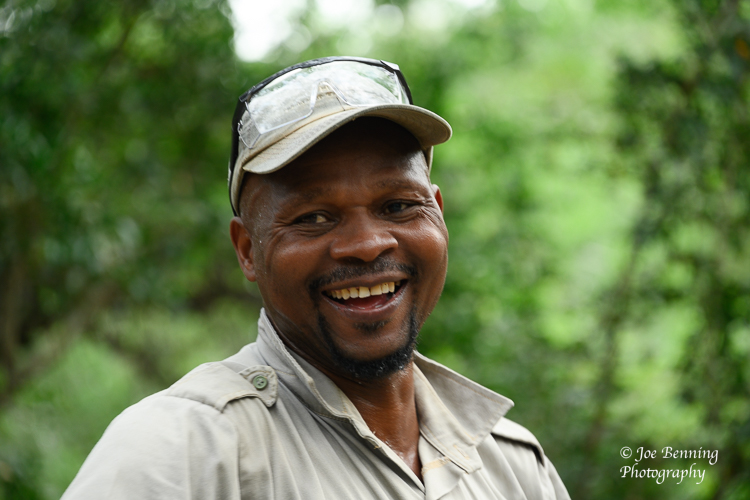 The game drives were great, and each lasted a lot longer than expected, because we found so many animals – lions (and lionesses), elephants (alone and in a big herd) , giraffes (ditto), zebras, white rhino, hippos, leopards, a cheetah, Cape buffalo, antelope, nyalas, wildebeests, warthogs, suni (tiny deer), monkeys, lizards, turtles, spiders, birds, etc. And we saw lots of babies (lion cubs, elephant and giraffe calves, etc.), too.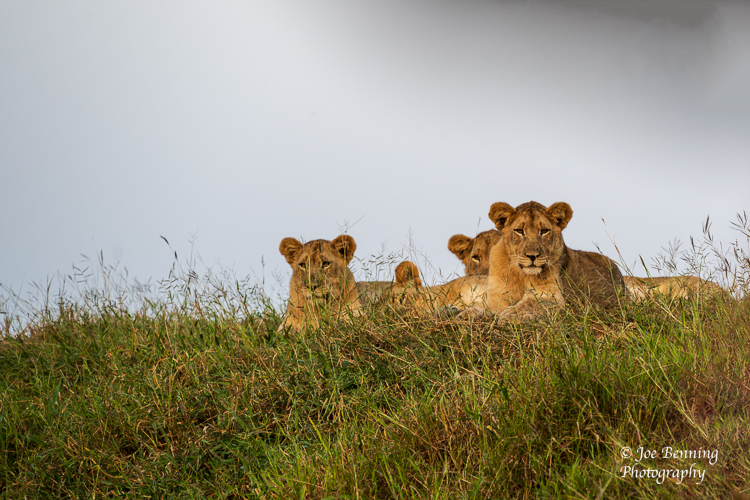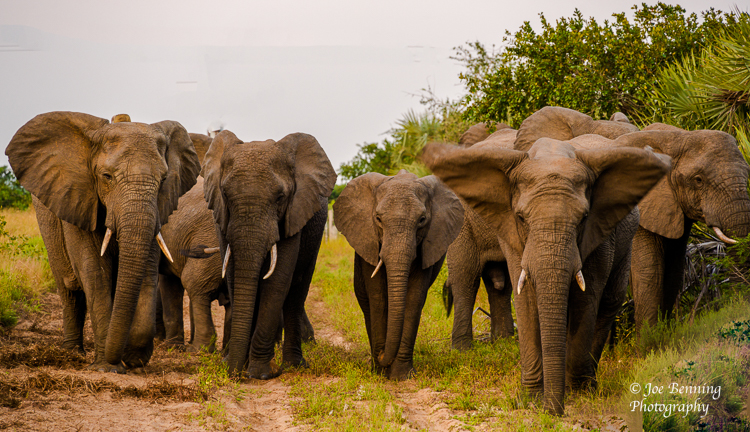 Phinda Forest Lodge was great – 16 large glass-walled cabins, lovely staff members, beautiful outdoor dining areas where we enjoyed incredible candle-lit dinners near roaring fires (it was cool and dark by 6:30 pm), and guides to get you from dinner back to your cabin after dark, as animals roam freely throughout the area.
Joe took a lot of pictures, and tried to capture the feeling of being in Africa, in the bush. It was an incredible experience, and we would go on another safari in a heartbeat!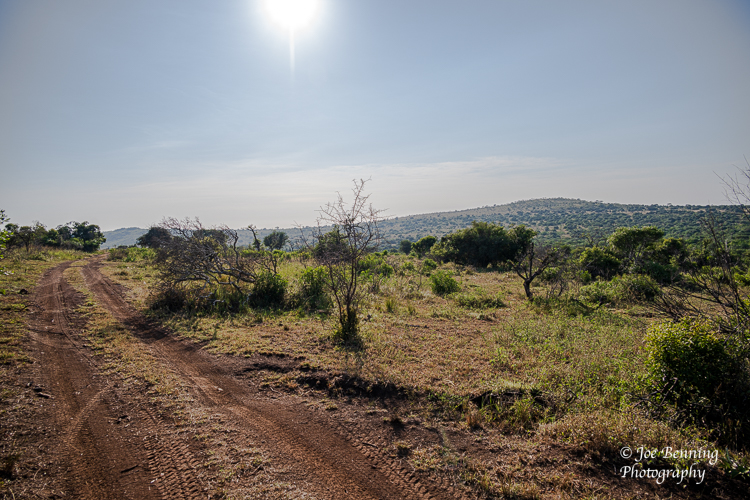 Now, off to check out the West coast of Africa, starting down in Namibia, with the world's oldest dessert.
Best wishes to all,
Joe and MA
More Pics Below