Originally, we were supposed to make a port call at Gisborne, but the weather intervened. The waters were too rough for us to take tenders in from the big ship, so we steamed straight through to Tauranga and had an extra day there. Tauranga, settled by the Maori late in the 13th century, is the largest urban area in the Bay of Plenty region of the North Island. But that is not very urban—the population is about 138,000. It is one of New Zealand's main centers for trade, culture, fashion and horticulture.
While there we made two interesting visits. First, we took a sail on a catamaran along Lake Rotoiti, which like the rest of New Zealand is quite beautiful. As the Kiwis put it, New Zealand does nature well.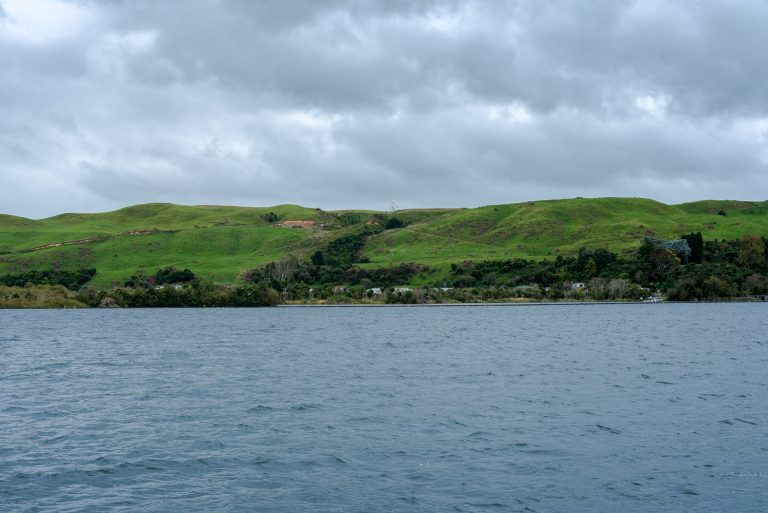 Then we went to a geo-thermal reserve once visited by George Bernard Shaw. Upon visiting the place Shaw named it Hell's Gate, which is what it looks like. The heavy smell of Sulphur hangs almost everywhere; steam pops up to the earth's surface from between fissures in the rock, to say nothing of the bubbling pools covering much of the landscape. Those boiling lakes reach temperatures as high as 200 degrees. Not very hospitable to say the least, but fascinating to see. It looks like the land-that-time-forgot.
There is a wooded area in the middle of all this with trees that absorb all the chemicals the lakes emit, and there the air is fresh and clean. But the second you get out of the forest, hold your breath.
Here are some shots that give a sense of the place.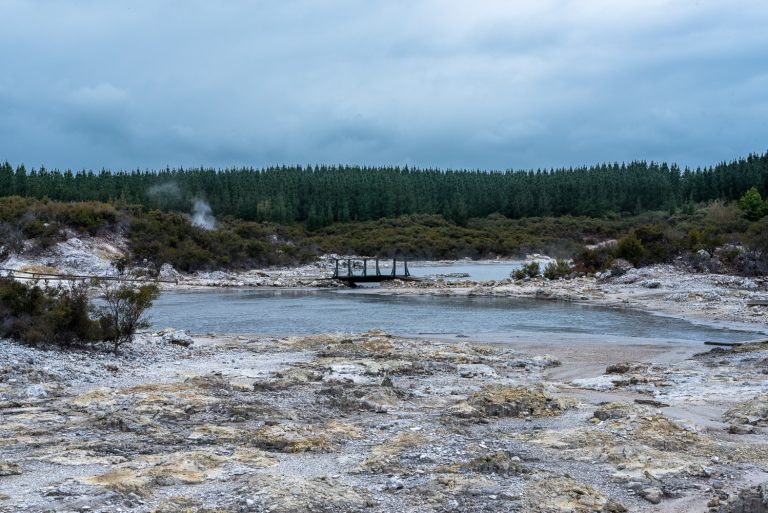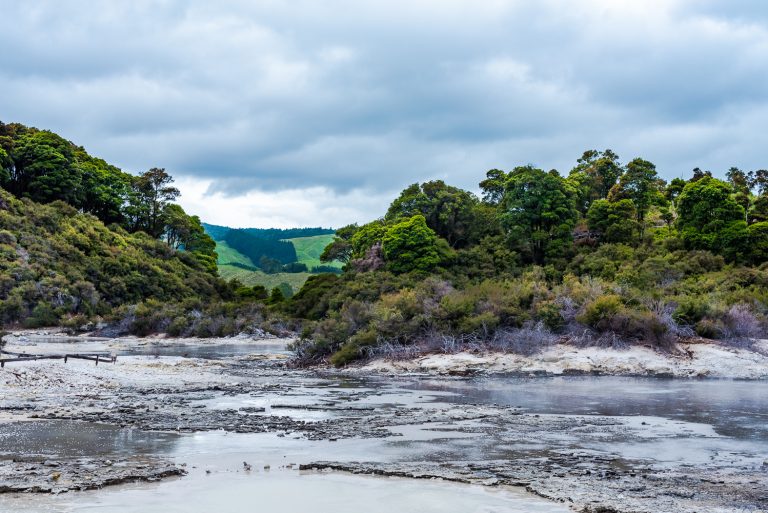 JFB