When Peter Jackson filmed JRR Tolkien's Lord of the Rings Trilogy, he was determined to be as true to the book as possible. One of the first problems he faced was finding a location that looked like the Tolkien's description of the fantastical Middle Earth which he dubbed "Endor".  Endor had snow-capped mountains, golden grass covered plains, sandy beaches and rain-forest creeks. As it turns out, New Zealand's 400,000 hectare Kahurangi National Park fit the bill perfectly, which is why Jackson filmed Lord of the Rings there.
Which, in turn, is why we went there on a tour. It is not to be missed. The park has towering snow-capped mountains that slope down to a valley with wide open plains where some of the climactic battle scenes were filmed.  First, we went to Lake Clearwater that served as a backdrop, as seen below.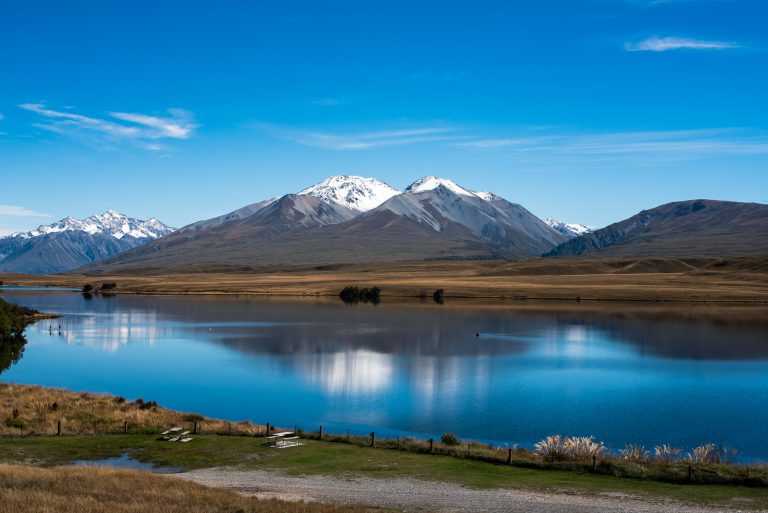 After Lake Clearwater, we were off to the mountains and valleys in the park. The shear scope of the landscape is hard to imagine. The valley is huge; it is home to rivers and streams and is surrounded by snow-capped mountains. One of the photos below has a woman in the lower left quadrant to give some perspective on how vast the expanse of land is.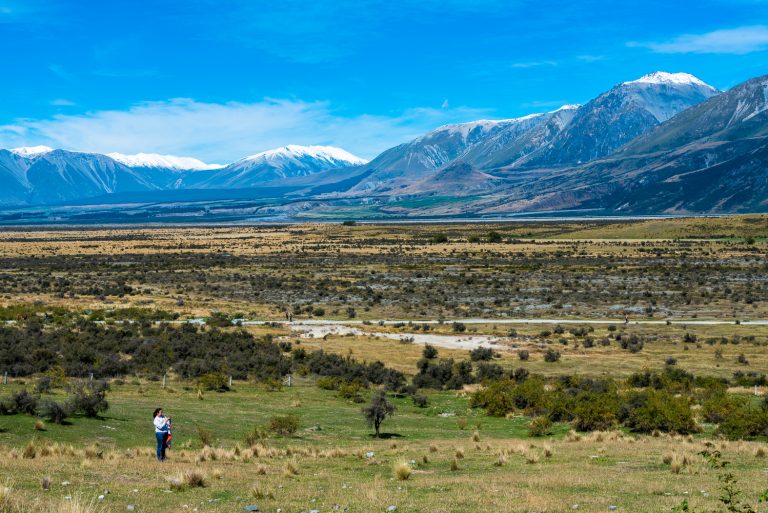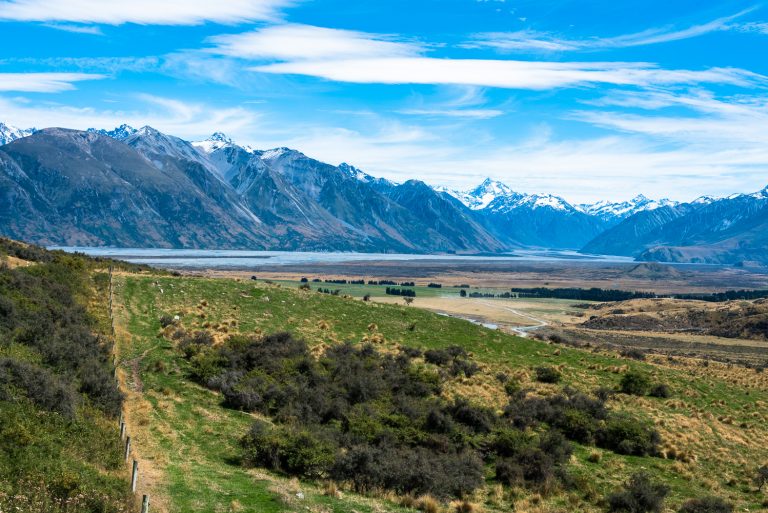 Anyway, the next two stops are Nelson and Wellington, so we'll see what adventures await us there.
JFB