A Voodoo Ceremony in Togo
May 15, 2023
We sailed into Togo, officially the Togolese Republic, on Sunday May 14 to witness a Voodoo ceremony in a village named Sanguera. In a way it was a study in the contrasts that are endemic to so many African countries.
On the one hand we witnessed a Voodoo ceremony that included energetic, almost frenzied dancing in which the participants supposedly went into trances. One goal of the ceremony was to serve as protection against witchcraft.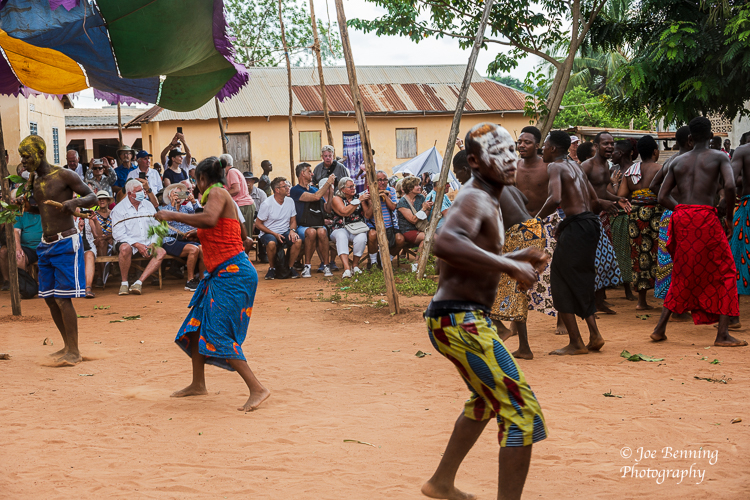 At the same time, a native professional photographer was there, complete with pro equipment, to photograph the proceedings. And it looked like plenty of villagers had smart phones, regardless of what any witches thought.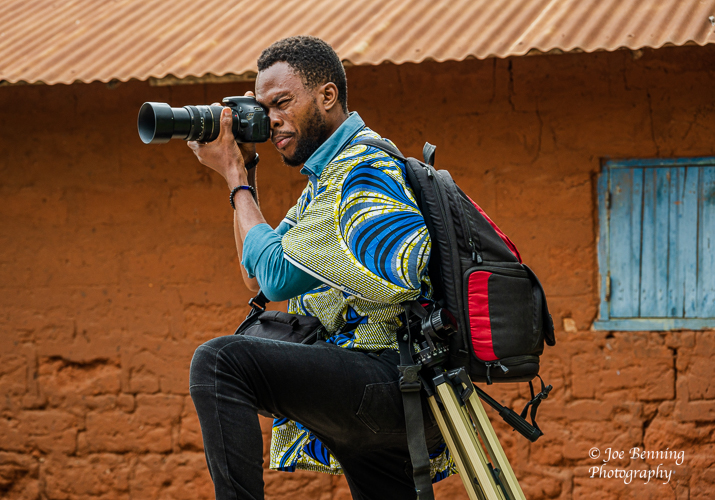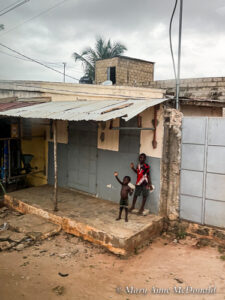 Throughout the villagers were extraordinarily friendly and welcoming. They, as well as virtually any other Togolese people with whom we came into contact, or even just passed by as we drove along on a tour bus, smiled and waved. The people to all outward appearances, are just plain friendly.
What is really surprising is that Togo ranks dead last in the UN Happiness Index. Perhaps it is because Togo is a desperately poor country with a Per Capita GDP of only about $2,600 expressed in Purchasing Power Parity (PPP). Anti-poverty protests in 2017 resulted in a crackdown by security forces.
Another factor could be the nature of the government. Essentially it's a one-party state. The current president, Faure Gnasssingbe, took over after his father's death in 2005. His father became president in 1967 and by 1969 banned opposition political parties. Regardless, what we was a group of very warm and friendly people.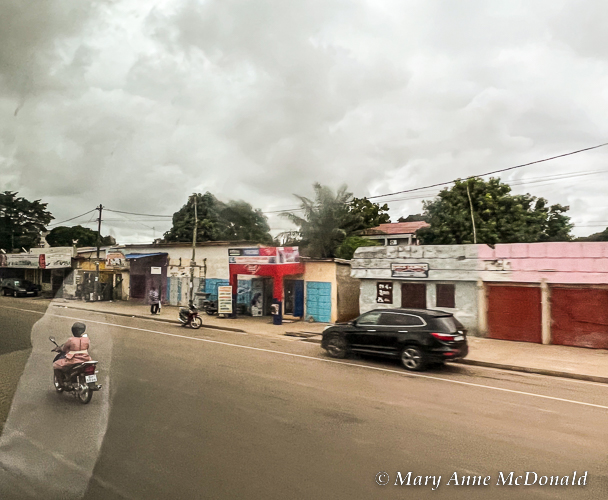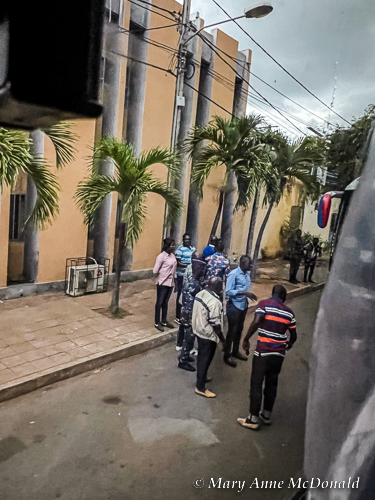 We did have a bit of an altercation with the local gendarmes on the way back to the ship from the Voodoo ceremony. It seems that the bus driver was accused of going through a red light.
The police held up our party of maybe 30 people; a crowd gathered while we sat and waited and there was plenty of shouting back and forth between our security guard and the police. Eventually they got it sorted out, which probably means a bribe, and we made it back to the ship. 
Now we head off for the Ivory Coast.
JFB