3 Glorious Days in Barcelona & Girona
When we sailed into Barcelona on May 30 we were ready for a planned 3 day stop with a side trip to Girona. Except for what we needed for the next few days, our luggage was on its way back to the States.
We checked into a 5-Star NH Hotel with a fabulous location on the Rambla de Catalunya, a wide boulevard that is the equivalent of the Champs Élysées in Paris, or the via Veneto in Rome. It was within walking distance of a lot of places we wanted to see. And it had a rooftop bar overlooking the city, which we, of course, visited. The Rambla, like the Via Veneto, also had plenty of outdoor dining spots, which we frequented as well.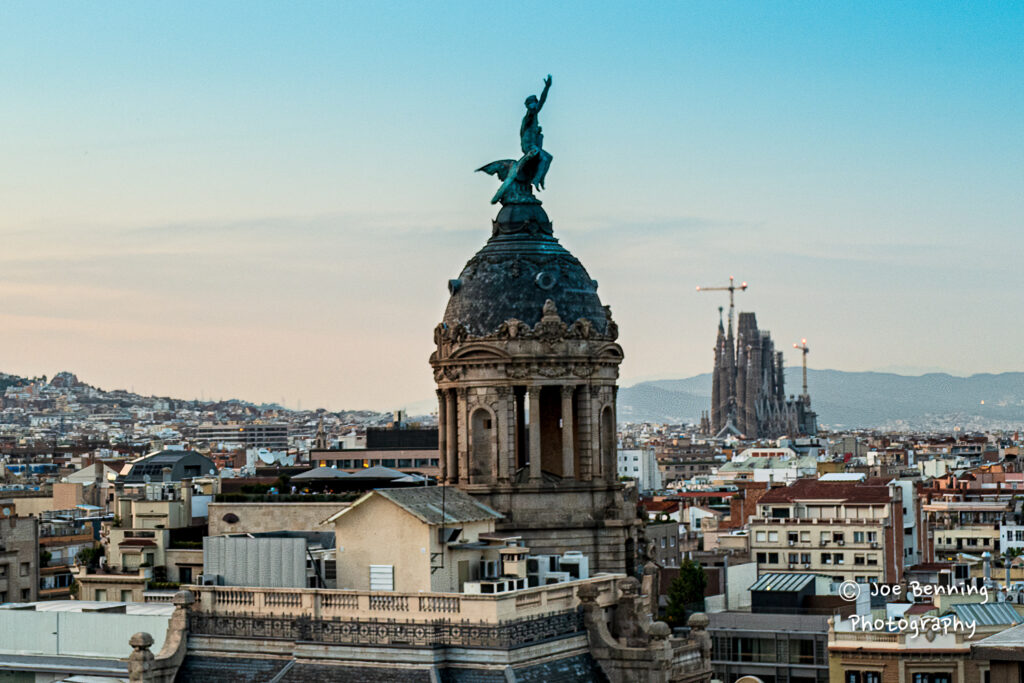 One of the first things we did was to go on a guided walking tour of Barcelona. (We did a lot of walking tours). The tour included a visit to the exterior of the Sagrada Familia, designed by the famous Catalán architect, Antoni Gaudi. Later we got tickets and saw the interior of the church.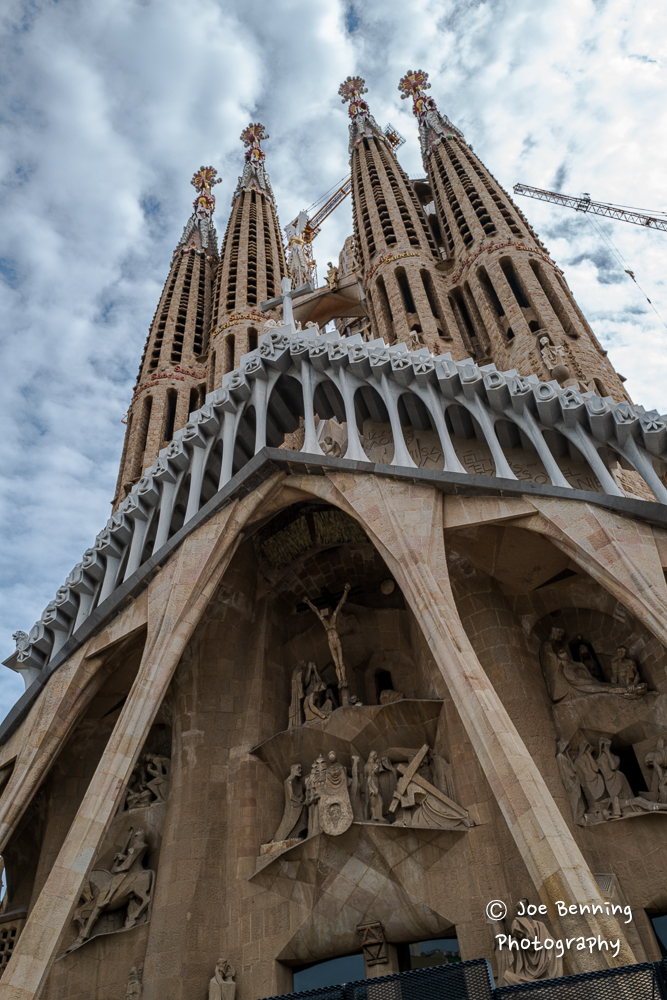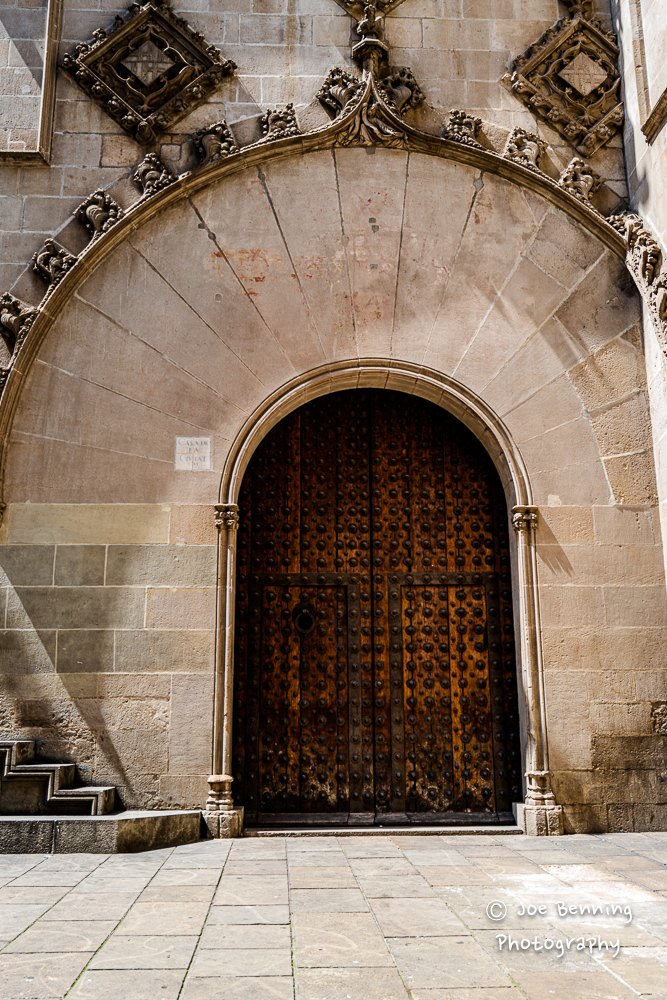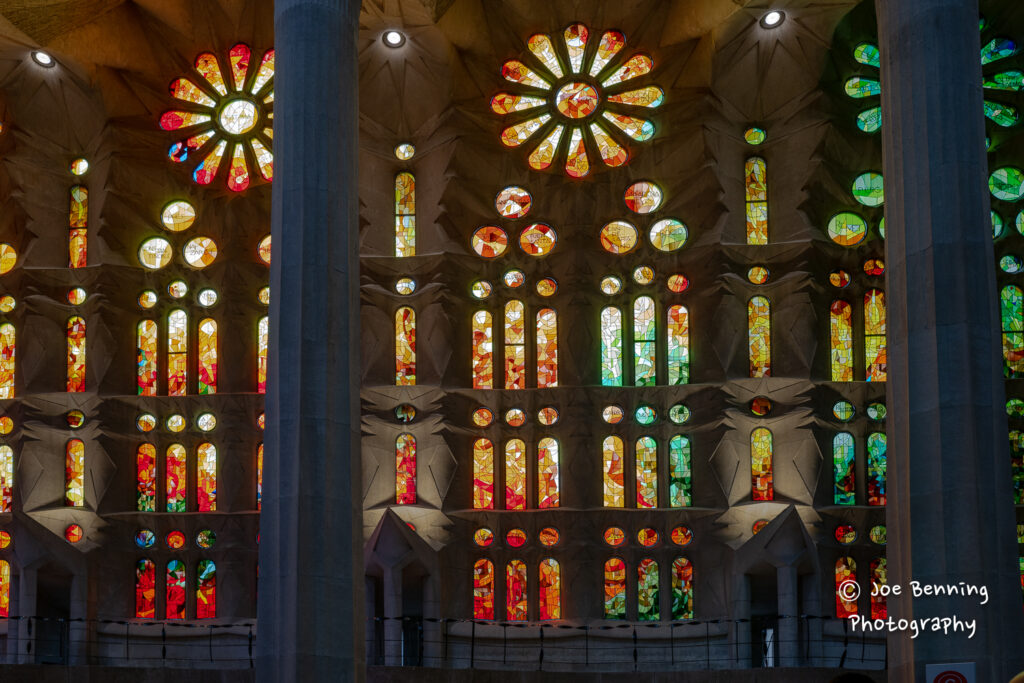 After visiting the church we did a walking tour that included some older neighborhoods. In our travels we walked through numerous town squares with outside dining. One street we came upon was shielded with colorful umbrellas.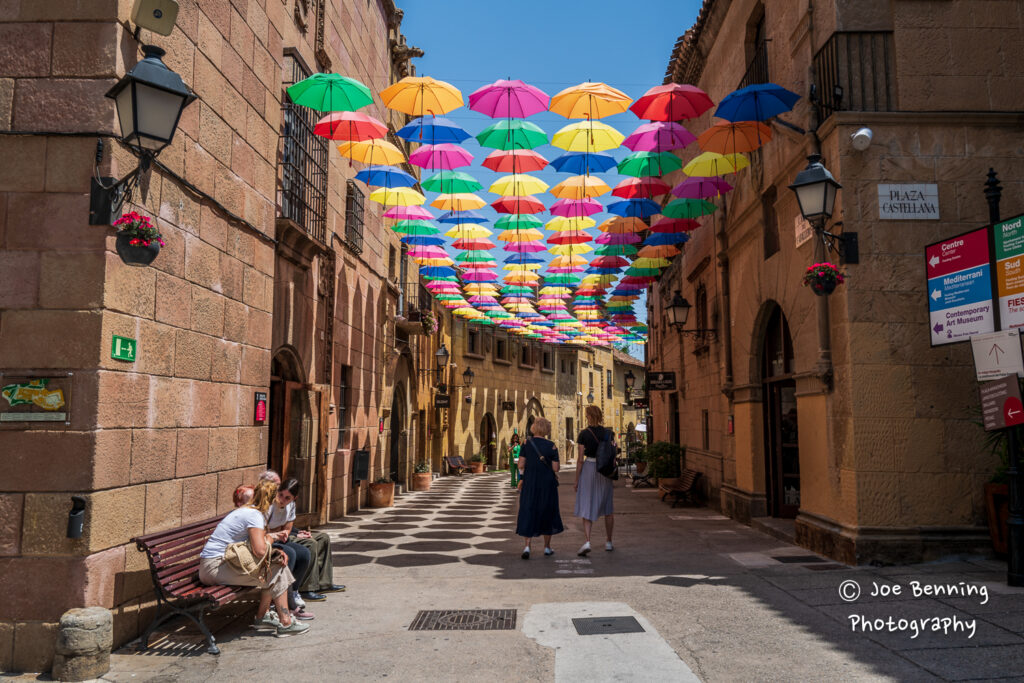 We also paid a visit to the MACBA Museum of Contemporary Art. The architecture of the building was very interesting; the exhibits less so. As it happens, the area outside the MACBA Museum is popular with skateboarders. There they practice their skills jumping onto ramps with skateboards. Not a sport for the faint-hearted.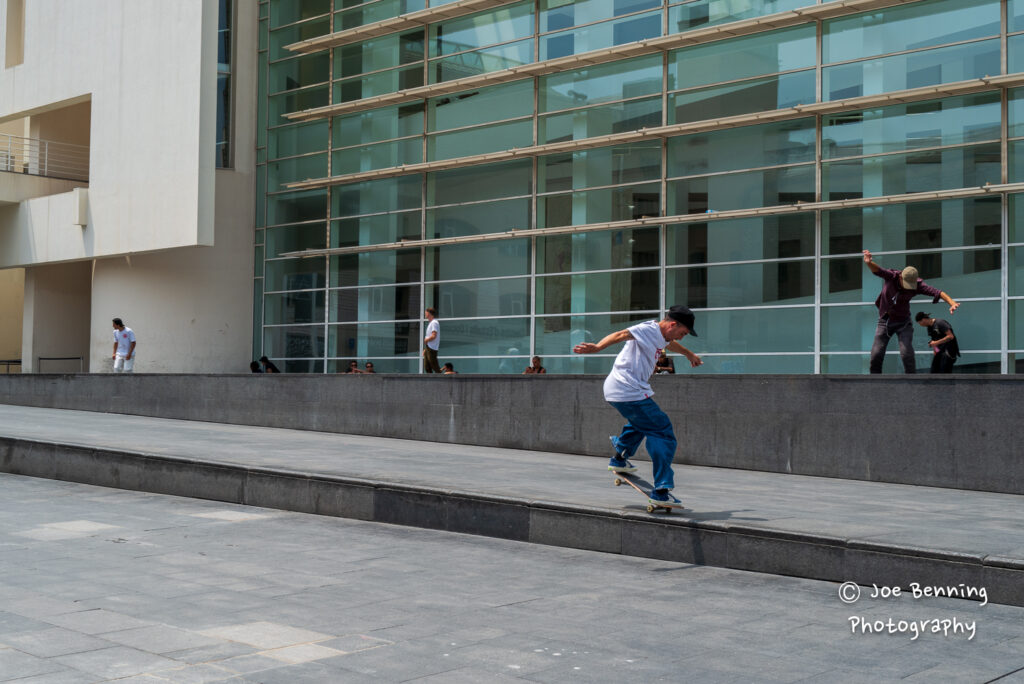 Trip to Girona
The second day of our visit we went to Girona where we did a walking tour of the old city. It was a stunningly beautiful place. We walked through neighborhoods that had been revitalized with artisan shops, along a river running through the city, as well as historic UNESCO designated neighborhoods with stunning architecture.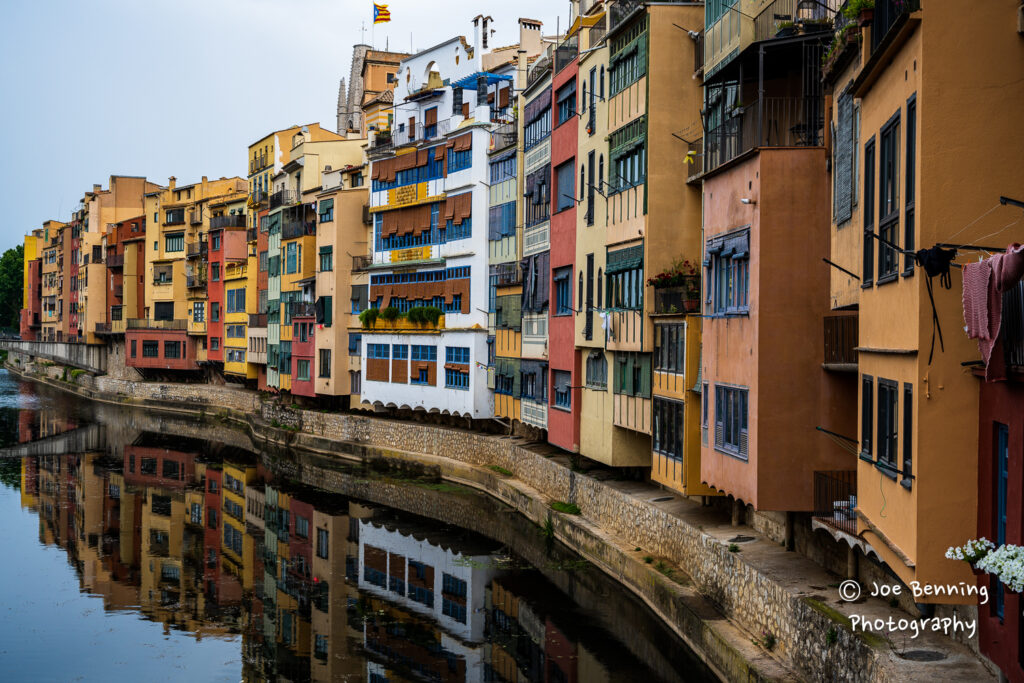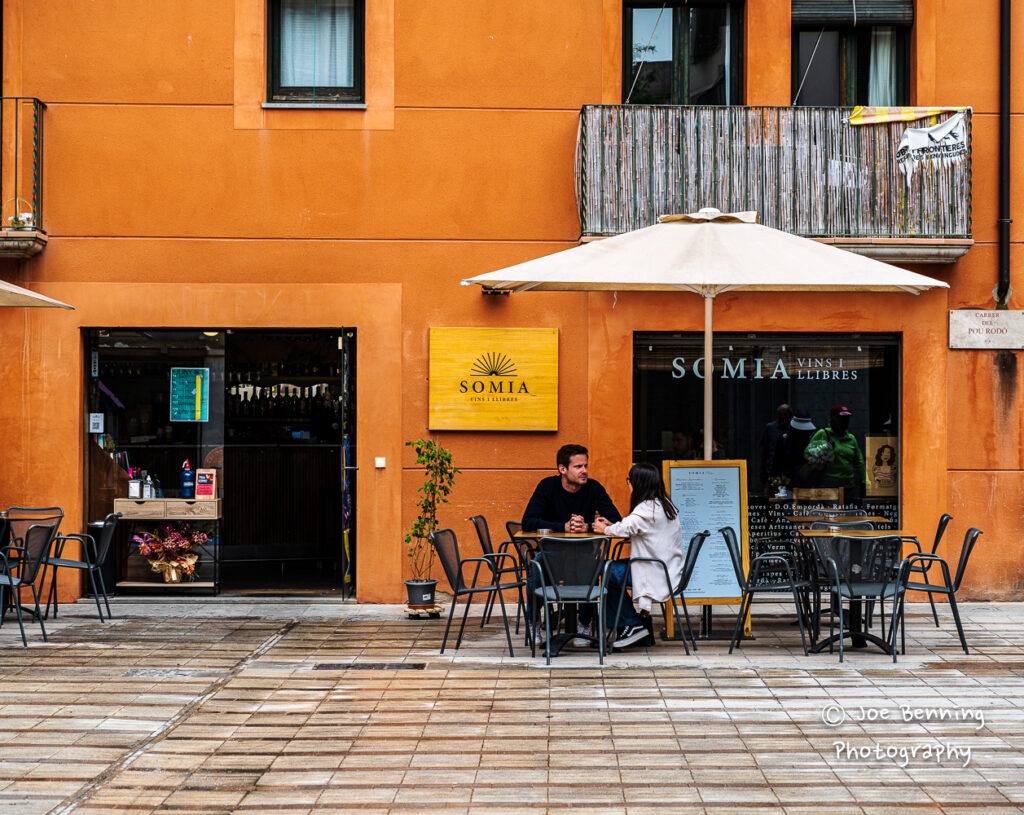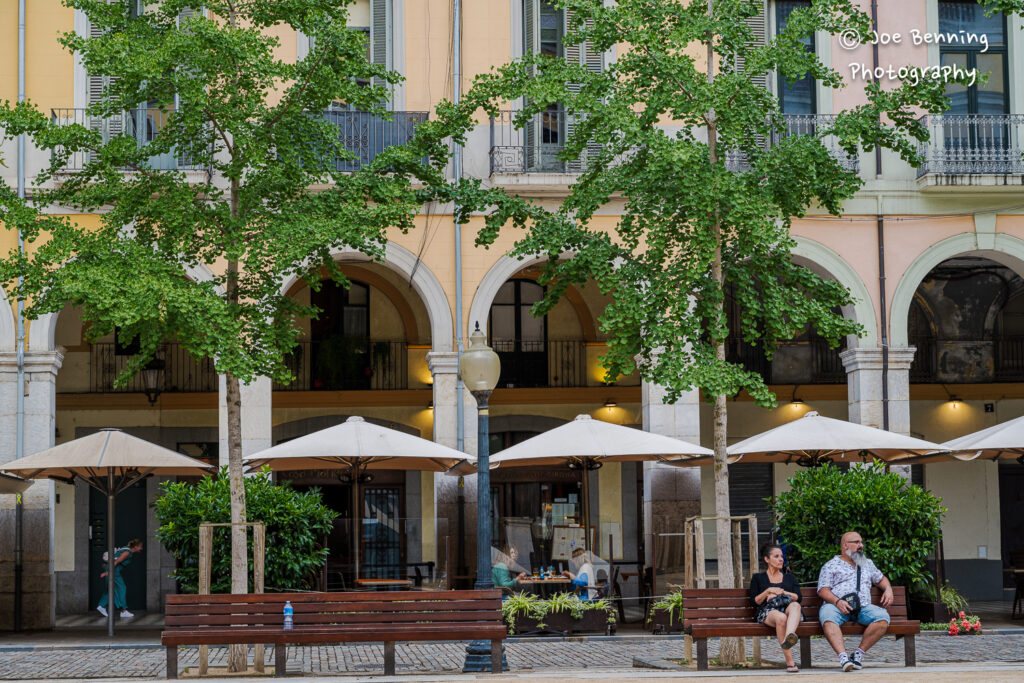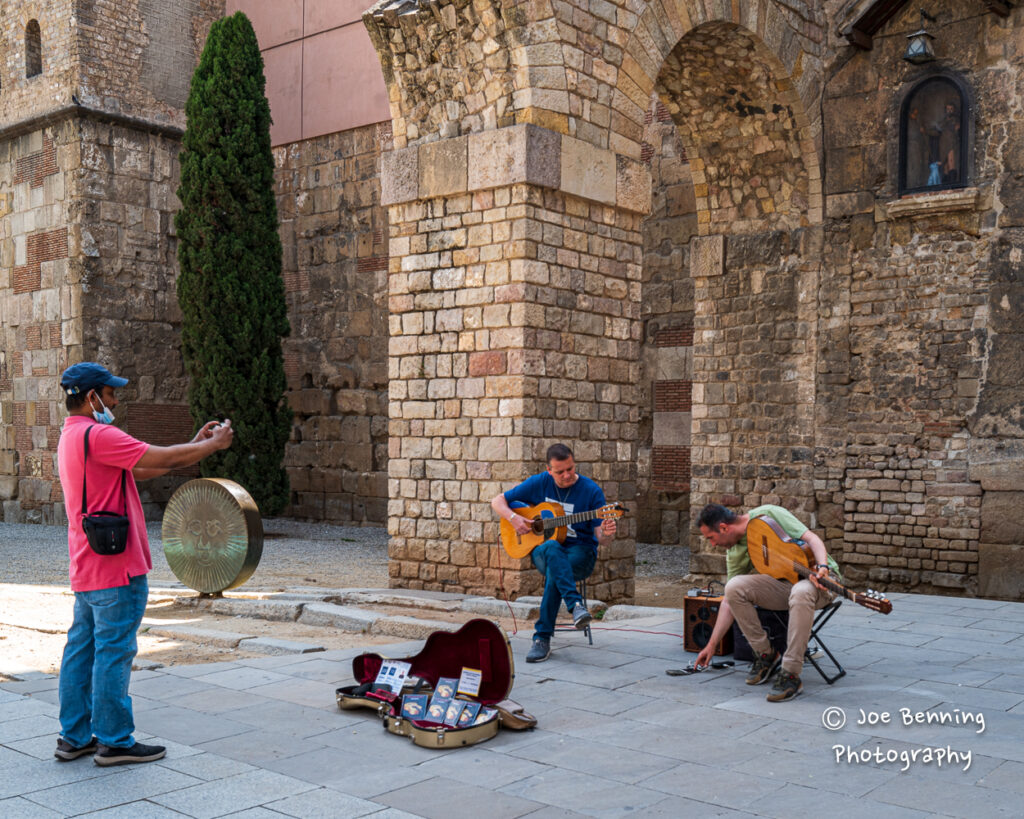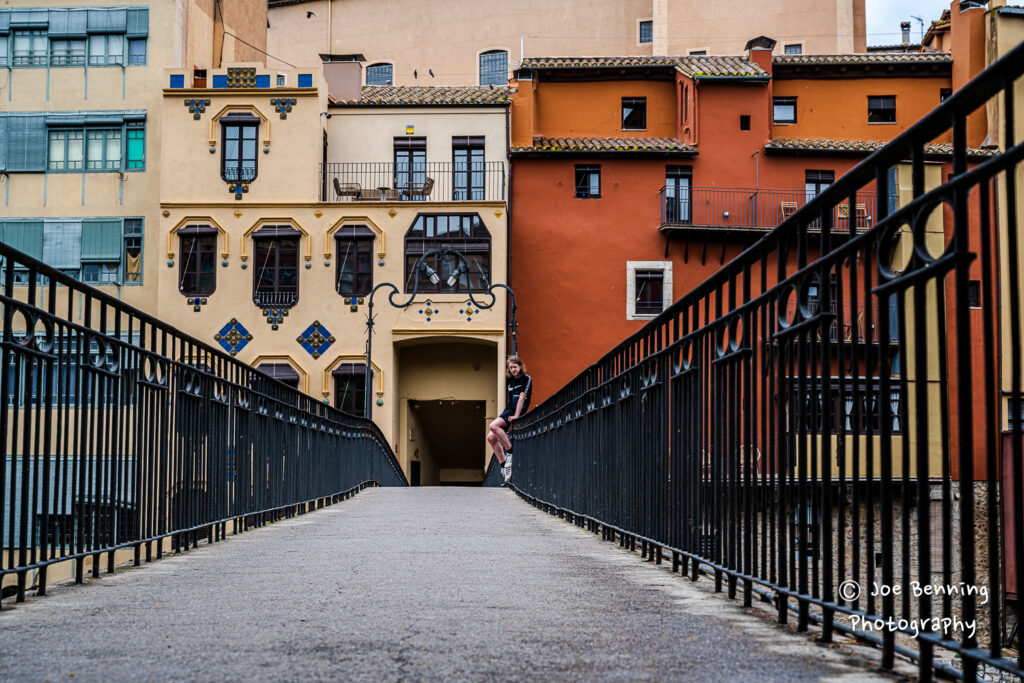 Later that afternoon it was back to Barcelona where we spent the following day visiting a farmer's market type of a place, traveled around the city on a hop-on, hop-off bus. Then we had a fabulous dinner at La Cabrera Barcelona, an Argentinian steakhouse.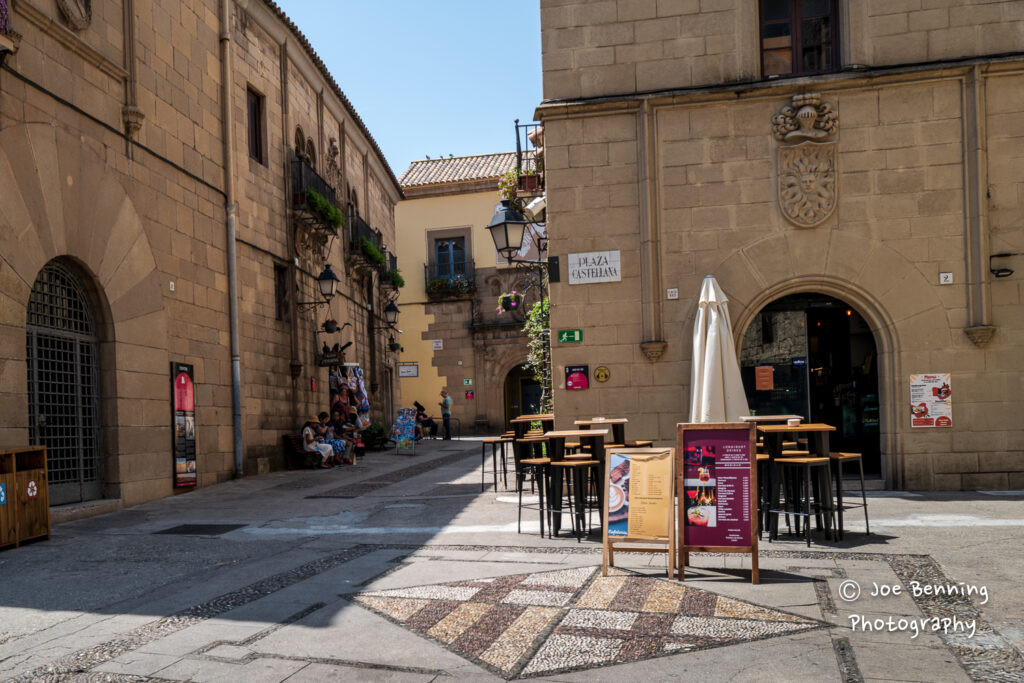 After 3 days in Barcelona and Girona it was time to fly back to Dulles and life in Virginia. But, as they say: Wait–there's more! We will be traveling through France and Italy in August and September. You can keep up just by going to joebenningphotography.com where we will continue to post. And if you want to log-in to the site, just send an e-mail to joe.benning@joebenningphotography.com with the word "Register" in the Subject line.
JFB