Joe Benning Photography is a travel and photo blog with a focus on travel, nature, street and urban photography. Blog posts are in chronological order.  All blogs are archived and can be accessed through the archive menu as well as the calendar. Subscriber comments are listed under the Recent Comments menu. They are archived as well. All the photos are protected by copyright.
We have a lot–and I mean a lot–of trips planned over 2017 and 2018. We visited Paris & Lyon in November; Now it's off to South Africa in January, followed by Australia, New Zealand, Bora Bora, Tahiti, Chile,  Ecuador, Columbia, Panama and Peru to name a few spots. This past summer we visited Ireland and then Banff for a while. Photos Fromm those trips are posted on the site.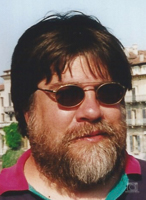 While we expect to see a lot of beautiful and exotic stuff, that is only part of what we are trying to capture in the photos we post. We are also going to try to capture a bit of  essence of the places we visit, which means shots of people,  cities, towns, and villages that convey a sense of place and hint at the culture.
The photos posted on this blog and website include shots taken both in and around the United States and around the world. The U.S. photos include shots taken in cities like New York, Memphis, Nashville,  Aspen, Boulder, Steamboat,  Bar Harbor, Breton Woods and Boston. Other shots concentrate on the natural beauty of places like the Rocky Mountains, Alaskan rainforests, the Jersey Shore and Nature preserves like the Edwin B. Forsythe Wildlife Refuge.
We recently moved our headquarters to Virginia, so we'll be posting photos from the historical sites in the surrounding area.
Many of the photos were taken outside the U.S.  There are photos taken in places like Australia, Indonesia, Vietnam, China, Japan, Hong Kong, South Korea and Thailand. These photos seek to capture  a piece of the local culture as well as the majesty of natural settings like  Ha Long Bay. Just go to the Galleries menu at the top of the page to have a look at some Lo-Rez versions. High Rez versions are available for licensing at sister site Evocative Photos.
You may also search for images in the Evocative Photos archives by using keywords in the search box below.
---
Copyright Notice ©
Some of the photos displayed on this site and Evocative Photos are available for licensing. All are protected by copyright and require a license before use. Please check the Evocative Photos Menu at the top of the page for more information about licensing. Photo Licenses for various uses are also available at Alamy using the link below, which brings up a Keyword search box.
For more information about copyright, please go to this link: Copyright.
Stock photography by Joe Benning at Alamy
To inquire further about licensing, please e-mail info@joebenningphotography.com.
Also, please note that there is a brief discussion of the various types of licenses available at this link.
Photographers, Videographers and advertisers often like to use background music in their work. Commercial music is available for license through SongSpots, a commercial music producer and publisher. Sample tracks can be heard under the Licenses Menu tab. The latest songs in the catalogue, along with licensing terms, are available for download at the SongSpots website.
In the meantime, have a look around and enjoy!
Joe Benning
SaveSave
SaveSave
SaveSave
SaveSave
SaveSave
SaveSave