The Ivory Coast
May 17, 2023
We had a short visit to the Ivory Coast, or Cote d'Ivoire. The visit was short because we docked 4 hours late for some unknown reason and the scheduled tours had to be shortened so we could sail on time later that evening. Instead of going on a scheduled tour, we decided instead to take a shuttle bus into an area known as the Plateau in Abidjan to do a little exploring.
Our first stop was St Paul's Cathedral, one of the largest in the world. It was designed by the Italian architect Aldo Spirito in 1980, was consecrated by Pope John Paul II and serves as the main church for the Archdiocese of Abdijan.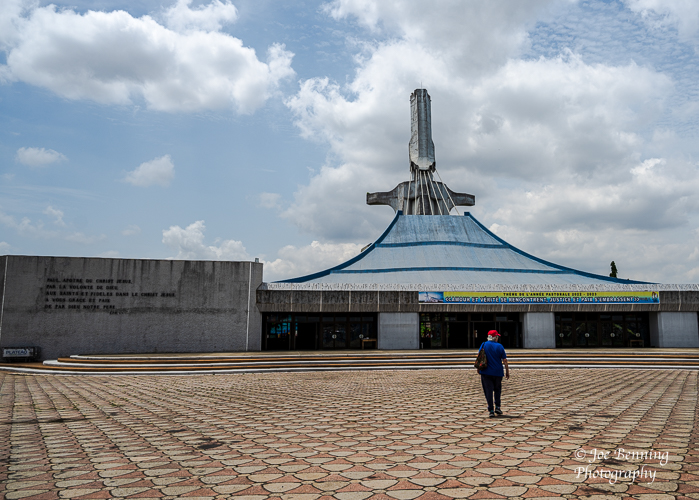 One of the more notable things about the cathedral is the immense stained-glass windows. Because the windows are so large, they let a lot of light into the church. Another thing to note: the windows' religious imagery is placed in African settings. There are, for instances, scenes with elephants in them.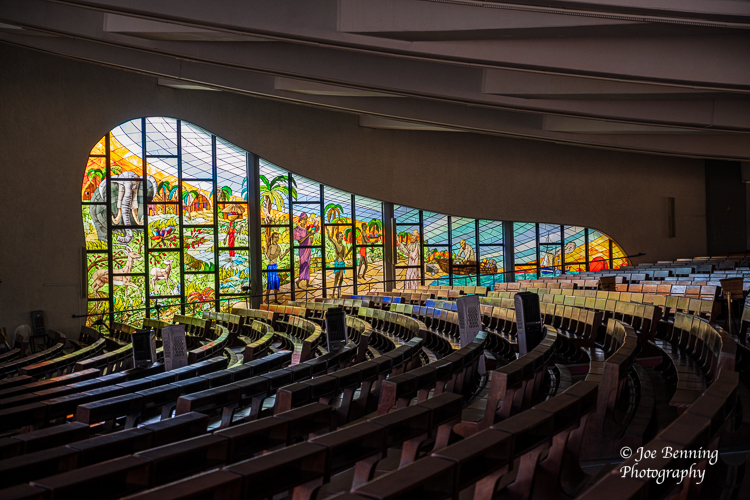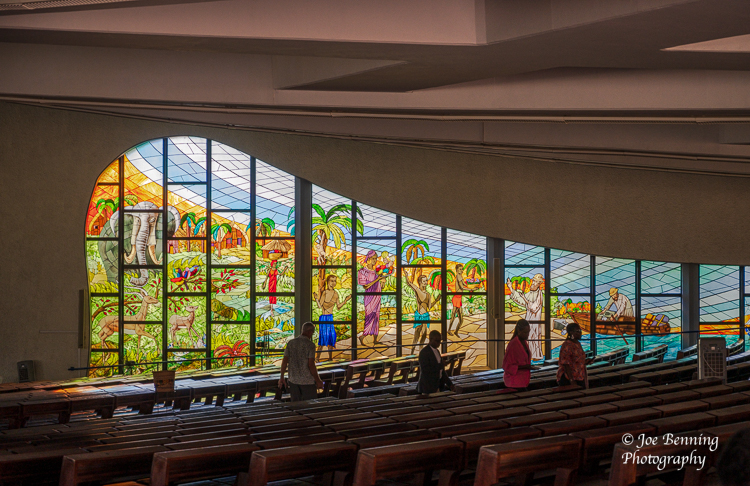 After exploring the Cathedral we stopped off for lunch.  The restaurant, L'Ambassadeur, at the Hotel Tiama was French.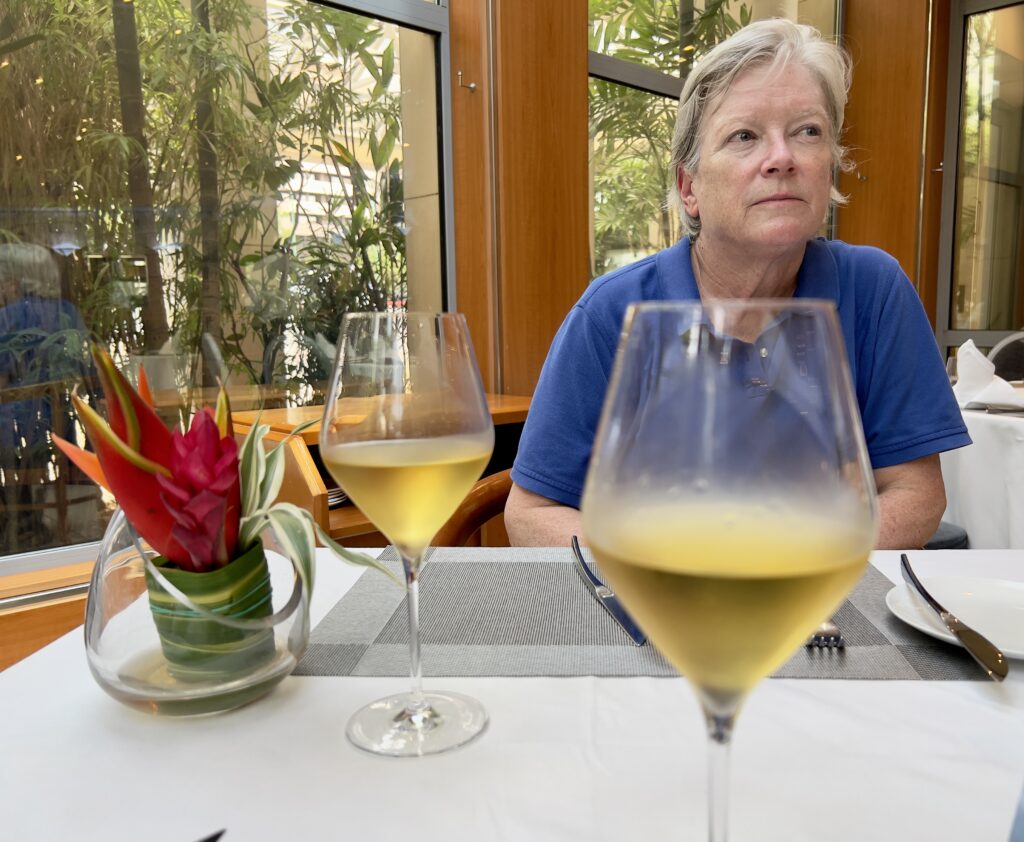 There are quite a few French restaurants in town largely due to the fact that the Ivory Coast was once a French colony. Anyway we had a delightful lunch complete with wine. 
Then we caught the shuttle back to the ship which was being given a touch-up painting by the crew and by 5:00 PM we sailed away toward Dakar, Senegal, our next port of call.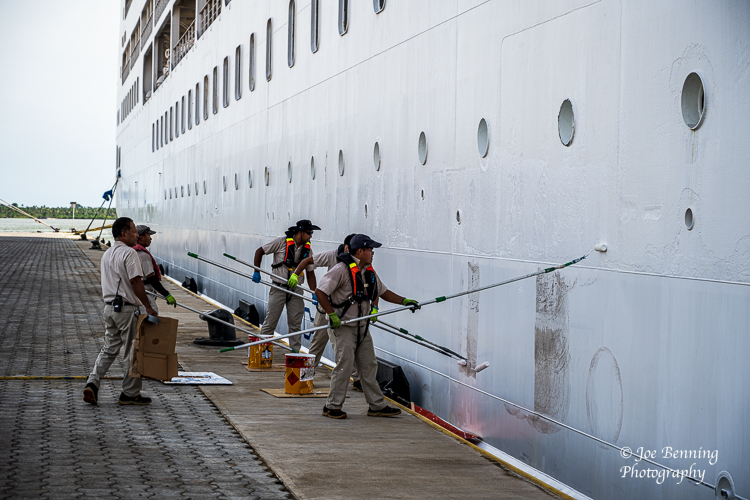 JFB