March 13, 2023
We are sailing toward Taiwan looking to dock in our second scheduled Taiwanese port because we missed the first one (Hualian) due to bad weather. Really bad. We sailed through the night through waves as high as 14 feet, so we got knocked about quite a bit. We'll see what tomorrow brings. 
We docked in Hong Kong this past Monday morning to spend about 8 or 9 hours touring around the city. Cranes are visible everywhere you look. No matter how you slice it, there is a massive amount of construction going on. But the continuing prosperity of Hong Kong depends on the relationship between Hong Kong and the Chinese mainland.
On June 20, 2020 the Chinese government bypassed the legislature in Hong Kong and imposed a national security law contravening its Treaty with the UK. The move significantly eroded Hong Kong citizens' rights. Since then Beijing has cracked down on dissent and jailed opponents of the new regime. Whether Hong Kong can remain a banking and finance powerhouse in the face of this remains to be seen.
Be that as it may, we were very busy in Hong Kong. Our visit included trips to the famous Tin Hau Temple dedicated to the Taoist goddess of the sea. While there, in the park outside, we saw You Tube videos being filmed featuring (mostly) young women dressed in traditional outfits representing various Chinese dynasties. Then we made our way to Hong Kong wet and dry markets.  (These were not at all like the wet markets in China that sell live animals.)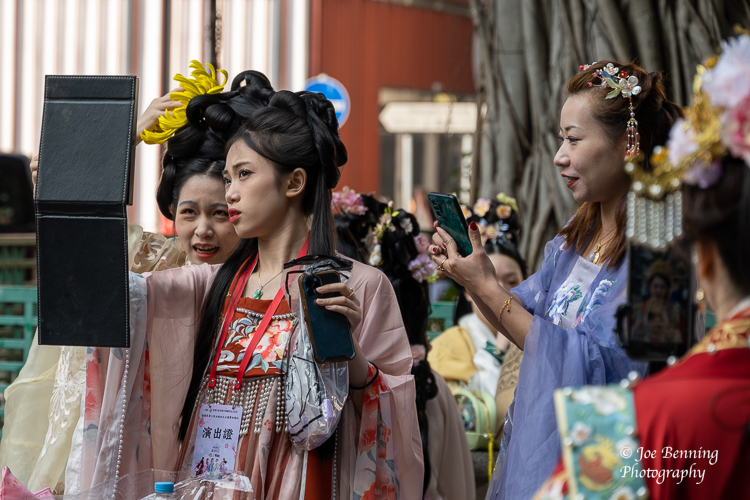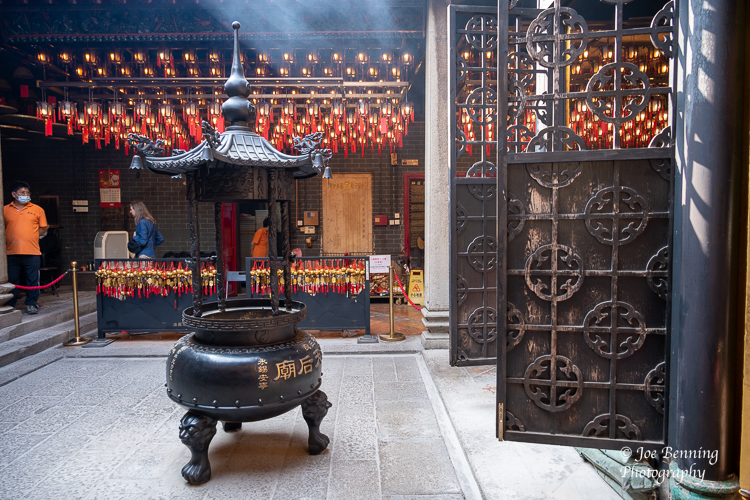 After that we boarded a double decker tram and visited trading districts that maintained markets in Chinese herbal medicines, traditional wedding dresses, incense and all sorts of traditional Chinese products. Then we had Tea and snacks at a local cafe.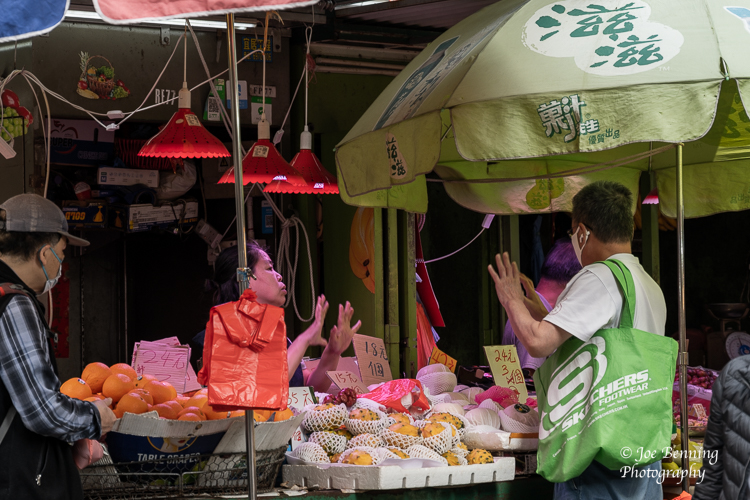 We weren't quite finished though. We followed up with a tour of Hong Kong at night which featured spectacular views of the city from the 100th floor of Hong Kong's tallest building. Finally we headed off for cocktails and canapé's at the Kerry Hotel while overlooking Victoria Harbor.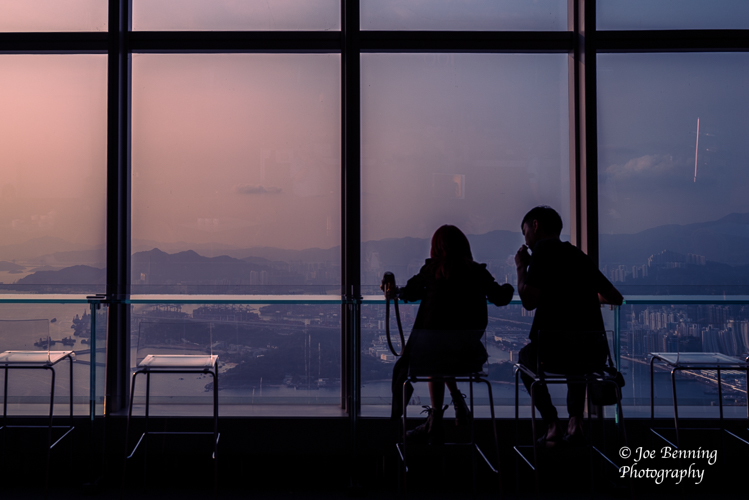 And before I forget. Our guide, who is Chinese through and through, insisted (jokingly) that he is really Irish and that his name is Patrick, but his friends call him Paddy. The guy was a riot.
Needless to say, a good time was had by all. 
JFB