Singapore, March 2023
We have just spent two days in Singapore, one of our favorite cities. What a mix of ethnicities, religions, cultures and history can be found here. Folks from China, India and Western countries are everywhere, alongside folks originally from the Malay peninsula.
Singapore is a vibrant and young city, clean and safe, with spectacular architecture, lots of public green spaces, and a social code that endorses the collective good, even if individual liberties are curbed as a result.
We took a walking tour on our first morning here, and took in some of Chinatown as well as a Hindu temple.  A favorite part of the temple is one of the shrines to Ganesha, the god who looks like an elephant, and is the remover of obstacles so that followers can move forward in life.  Ganesha's large head symbolizes wisdom, understanding, and the discriminating intellect that one must possess to attain perfection in life.   In this shrine, a small mouse looks up from the corner at Ganesha; the message is that even when one has achieved much in life, he must also take care of others, including the smallest among us.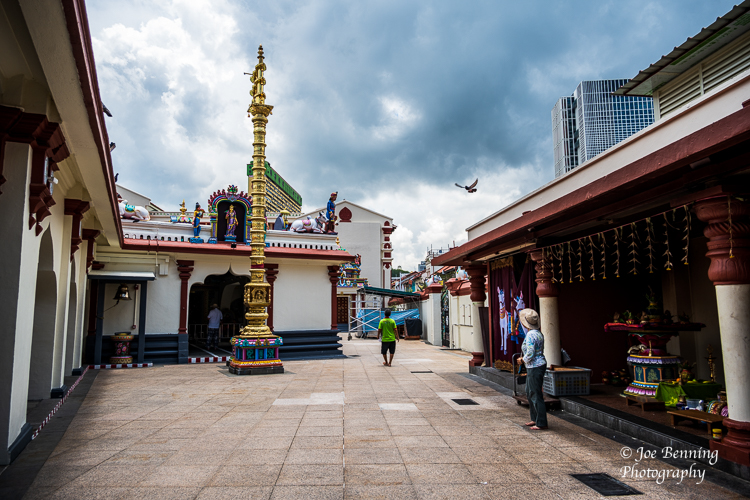 During our walking tour we saw some of the great places in Singapore's colonial past, as well as its newer centers for housing, recreation, and some of its civil institutions.  We went to the gorgeous Botanic Garden, and focused on the orchid garden as time was too limited to see everything.   The Botanic Garden is extraordinary, and the incredible homes in that area of town are those of the very wealthy (or, as the folks in the tour group often said "this looks like the  'Crazy Rich Asians' movie!").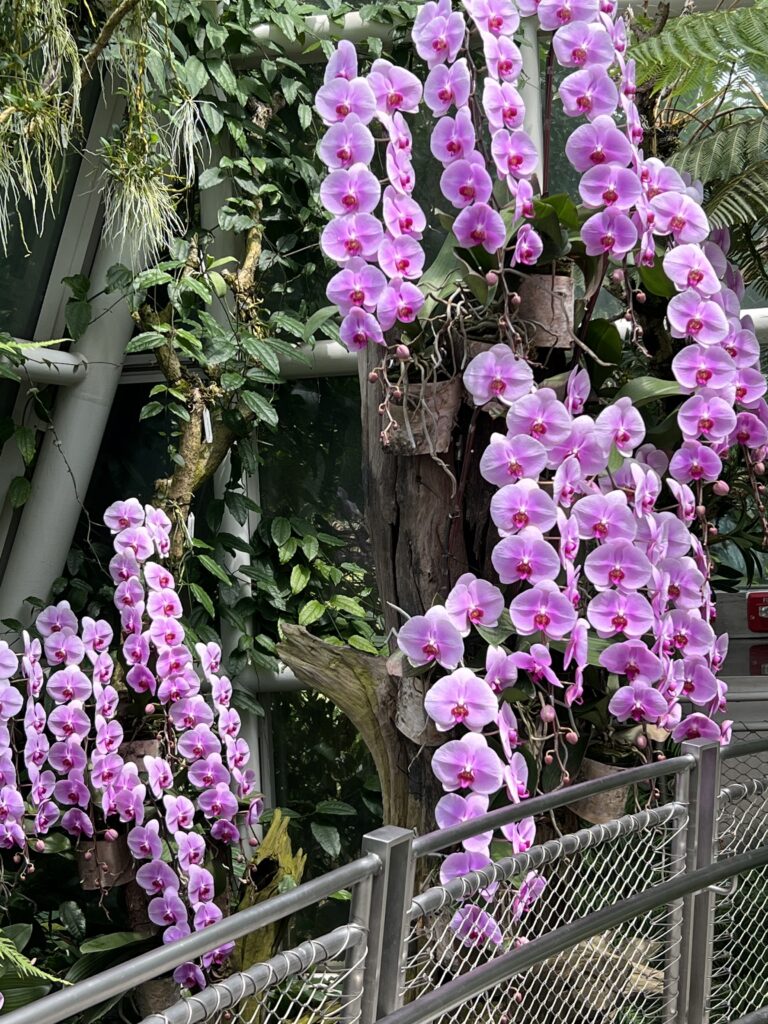 MA had an interesting chat with the guide at the Botanic Garden, who wanted to discuss the US democracy, immigration in the US, the cancel culture, municipal policing and other matters.   He is preparing for a trip to the US later this year to explore these issues as he sees the sights of Washington, DC and New York City.  He is eager to compare US democracy with Singaporean democracy (which he finds rather repressive).   It is always interesting to see and hear what people in other parts of our world know or hear or think about the US.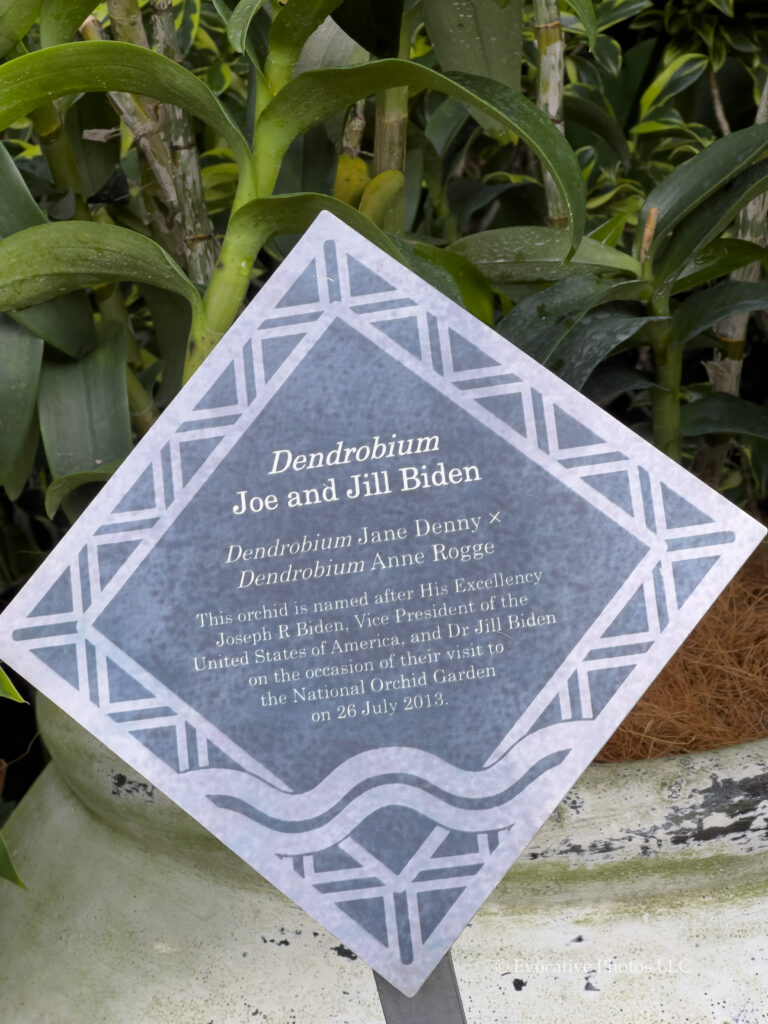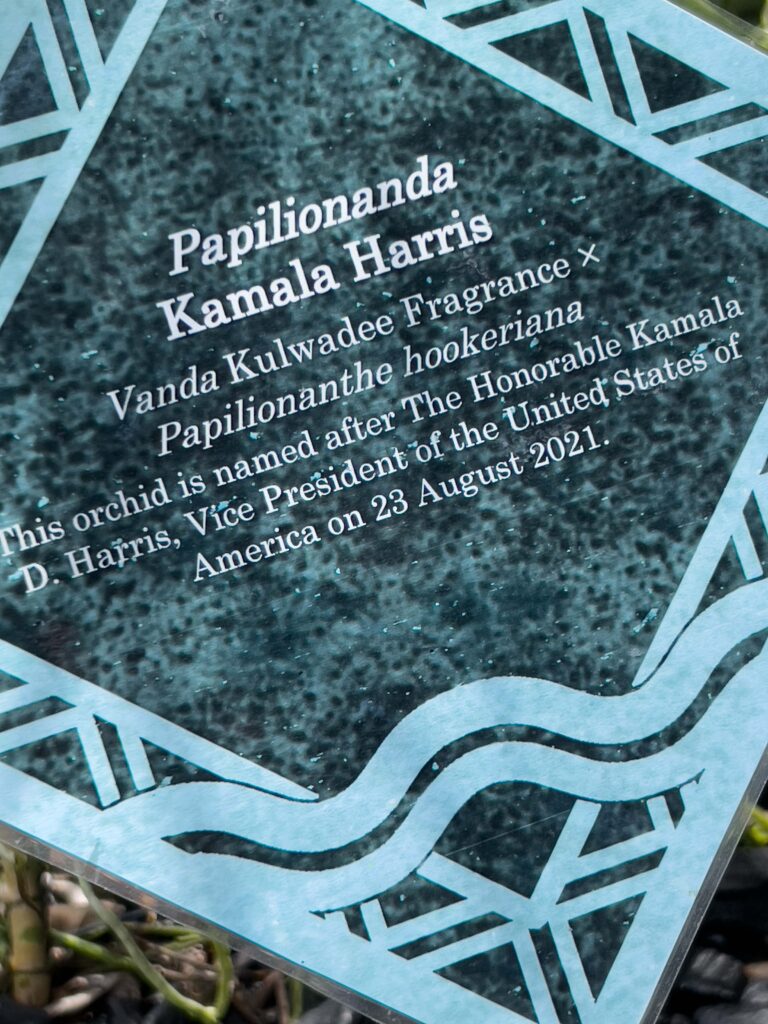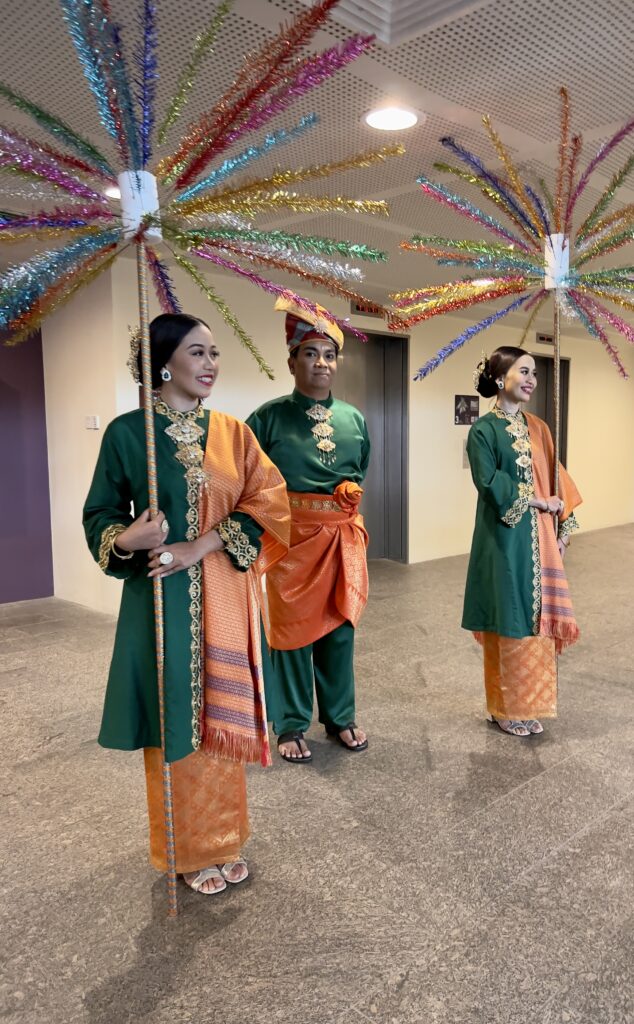 Our first day was topped off with a night visit to the Flowers by the Bay, a spectacular indoor garden that is magical at night.  The cruise sponsor held a dinner there for about 500 people, and there were terrific dance displays by various cultural dance groups.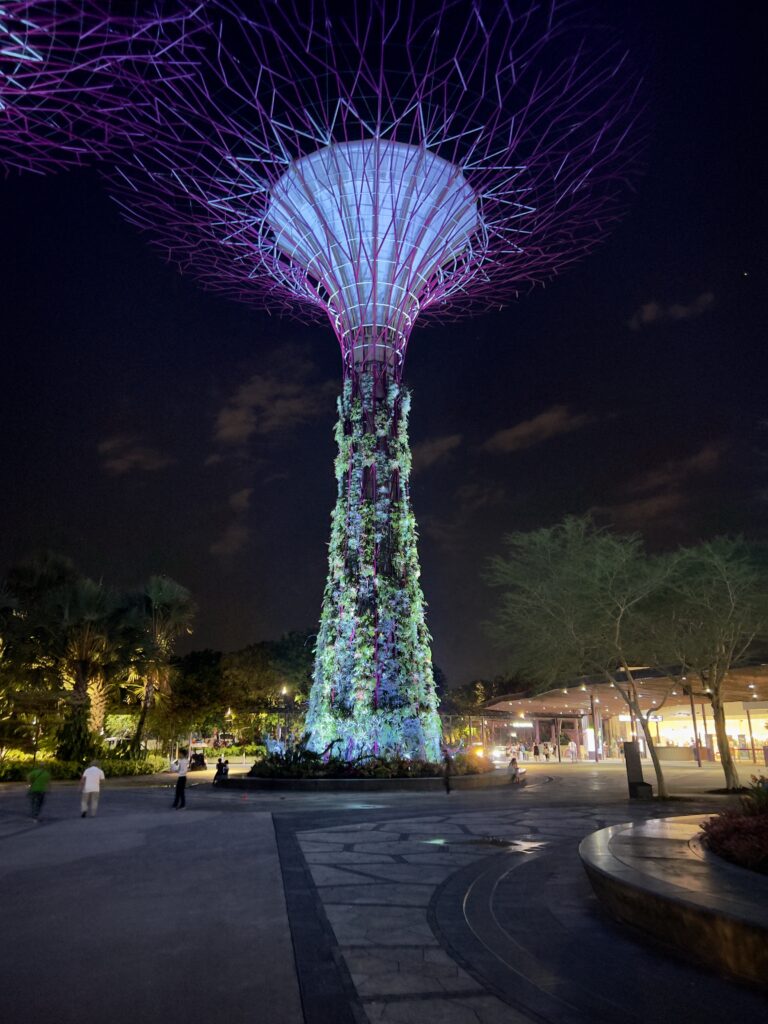 Day 2 started with the search for a specific camera store that could supply a lens filter, so we hopped on the subway to find it – first time we have ever been on a train where you only need your bank card (not a special metro or transit card) to use the service – very easy! We found the store with a little guidance that was volunteered by a nice local man, who walked us through various hotel lobbies and shopping mall shortcuts in order to get out of the heat. Very kind fellow who was hesitant to take our small gesture of thanks, because it is Ramadan so he is fasting. He agreed however, that he could just save it and use when the day's fast was over. Phew, no offensive behavior by us Americans!
After securing the camera lens filter, we celebrated with a quick beer at the Long Bar at Raffles, one of Joe's old haunts when he was in Singapore on business.   Then a quick tapas lunch, back on the subway, and back on board the ship before we left for another couple of Malaysian stops.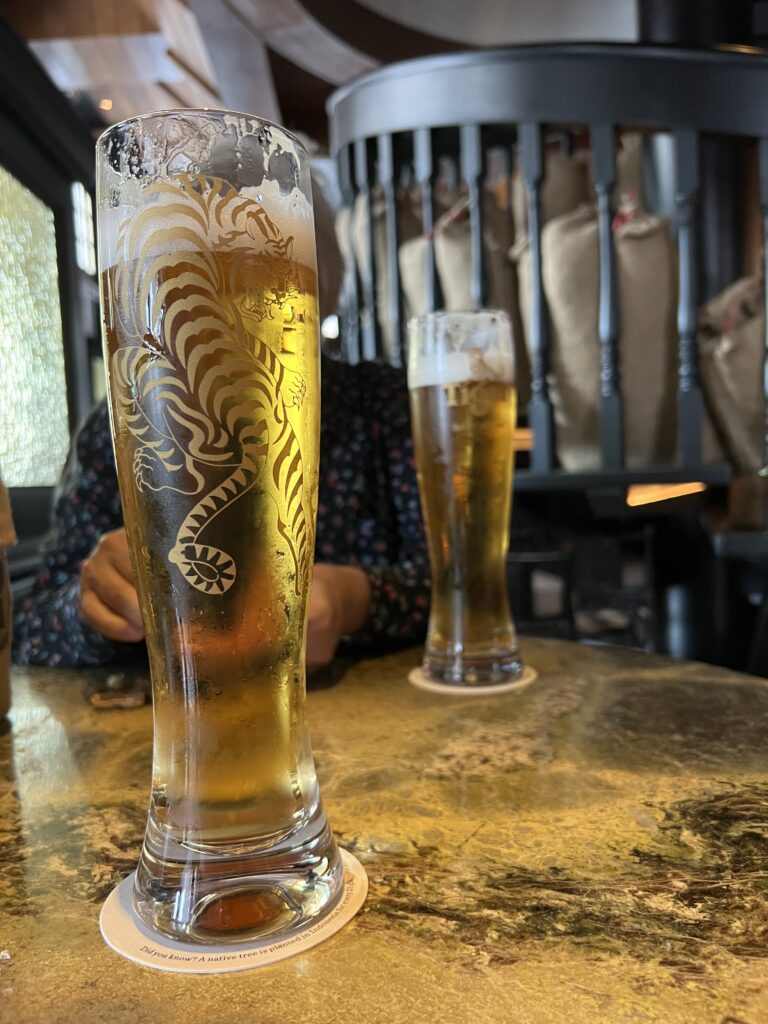 Singapore never fails – one of the most enjoyable places we know! Very hot and very humid, but delightful nonetheless.
Best to everyone, Joe and MA