Five Days in Vietnam
March 24, 2023
"Brits drive on the left side of the street; Americans on the right. Vietnamese drive on all sides—and the sidewalks."
—Tour Guide
Vietnam is a study in barely controlled chaos. The comment from our tour guide about driving is essentially accurate. There are motorcycles everywhere and they drive where they find room. Traffic lights and cross walks are merely suggestions. So how do you cross the street? Basically you close your eyes, walk into the street, keep a steady pace and pray. The motorcycle drivers are very adept; if you keep a steady pace they will steer around you. But it is a heart stopping experience.
We spent 5 days on land in Vietnam; 2 days in Ha Long City, one day in Hue (Chan May) and 2 days in Saigon. Technically the proper name for Saigon is Ho Chi Minh City, but nobody except party apparatchiks uses that name. They just call it Saigon.
Anyway we started in the North, docking in Ha Long Bay. The name refers to a descending dragon, which according to the local lore, refers to the dragons the gods sent as protectors of the people. Ha Long Bay, a UNESCO site, is huge encompassing about 600 square miles, and is spectacular to see. Located in the Gulf of Tonkin in the Van Don District, the Bay contains thousands of limestone karsts and islets.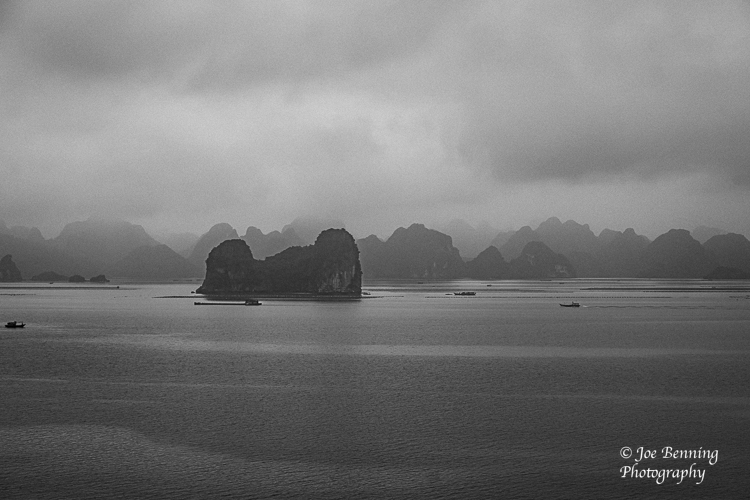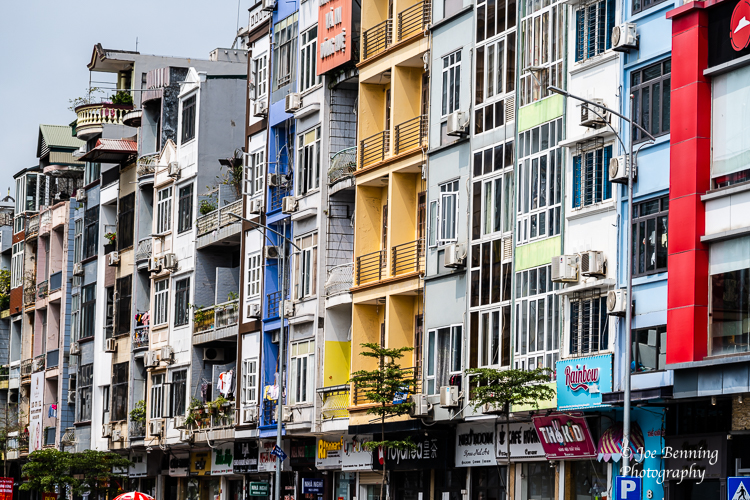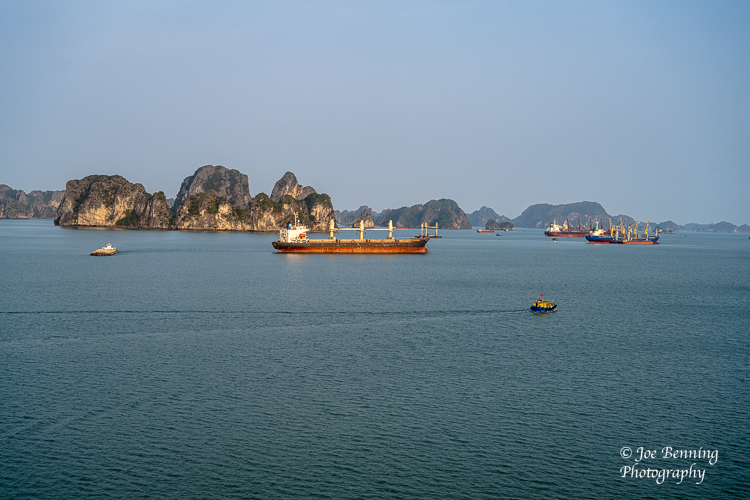 Scientific research indicates that prehistoric humans lived there thousands of years ago. Three successive ancient cultures were the Soi Nhu (18,000 – 7,000 BC), Cai Beo (7,000 – 5,000 BC) and Ha Long (5,000 – 3,500 BC). Today Ha Long Bay is a major tourist attraction.
The next place we stopped at was Chan May in central Vietnam. Chan May is located in the south-east corner of the Thua-Hue Province, with the Truong Mountains serving as a back drop.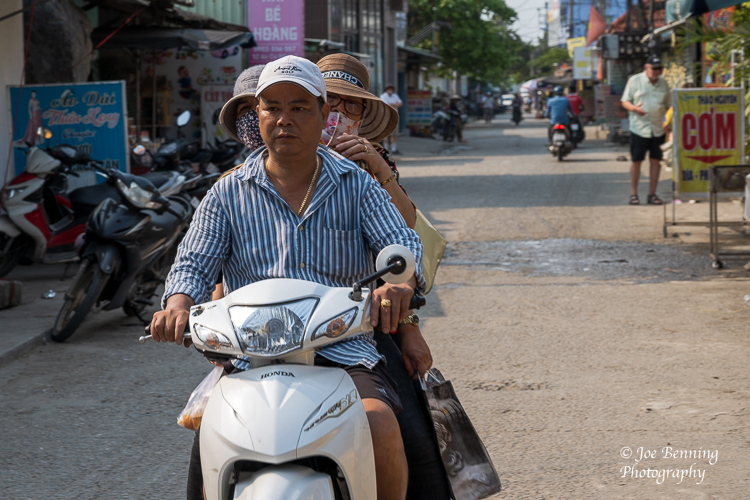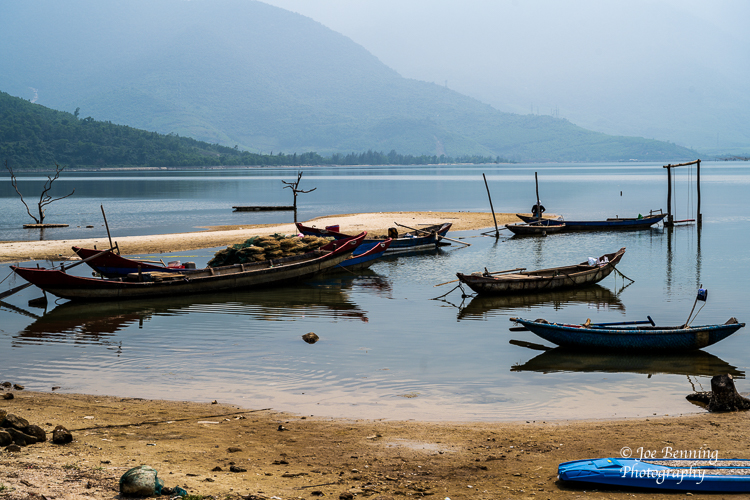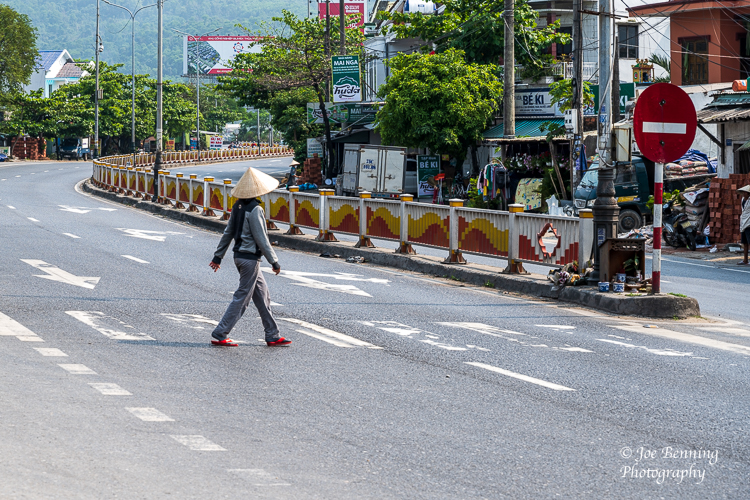 While we were in Chan May we took a tour called "Through the Eyes of a Local" and visited a small village, a village market, a Buddhist Temple, a Pagoda and a fishing village that had a restaurant and bar on the beach. Needless to say we took full advantage of the bar.
After Chan May we sailed to Saigon where we stayed for 2 days. While there we visited the Presidential Palace (now a museum) the Viet Nam Post Office (truly an example of exceptional French architecture) the Minh Phuong lacquer factory, the Ben Than Market, Chinatown, a Chinese temple and a rather elaborate Saigon coffee shop.
One thing we noted was that as we went further South, things seemed to be less rigid. For instance, for the duration of the trip we were required to have stamped Vietnamese papers in our possession while on land. And as we got off the ship in Ha Long Bay and Hue, there were Vietnamese soldiers checking our papers.  In Saigon however, the soldiers and customs officers were nowhere to be seen.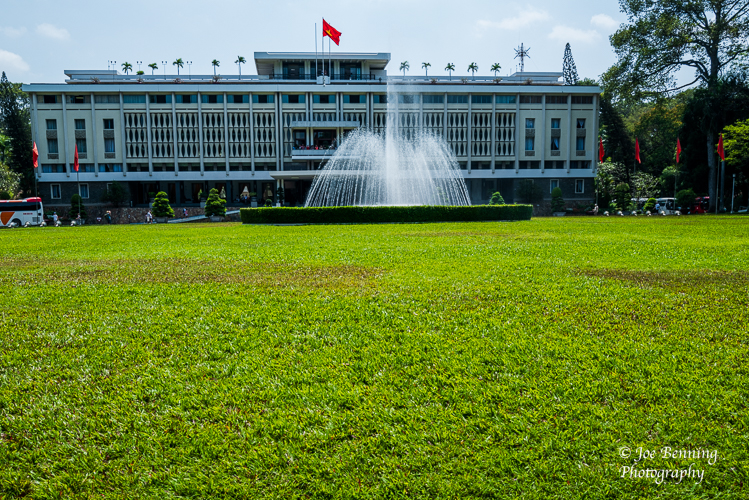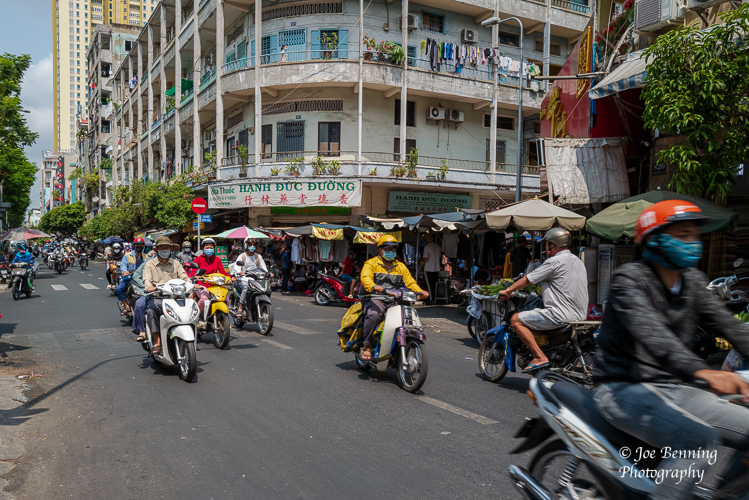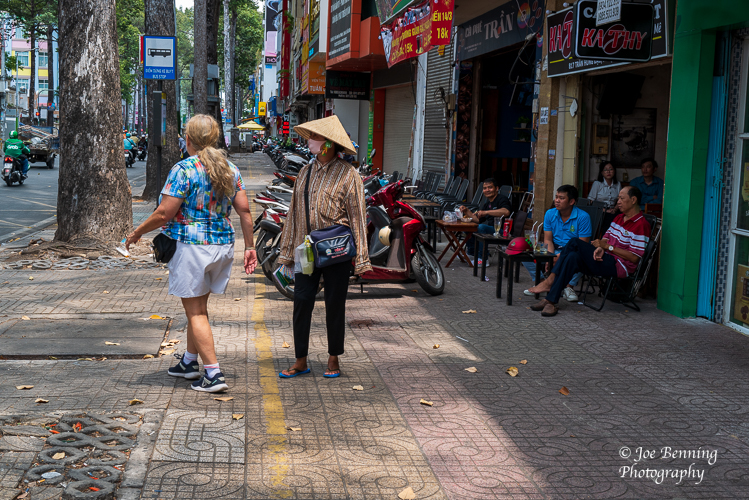 Saigon was a lot more freewheeling than up North. The city os growing rapidly and lots of high rise apartment buildings are going up. For instance in 1975 the population was 2.5 million; now it's about 9 million. So far Saigon, which also features lots of high end stores, seems to be thriving. But one thing stood out. Almost no matter where you looked, lots of trash was strewn about. The authorities claim that they are working on it. It's worth keeping in mind that Singapore, now one of the world's cleanest cities, used to have a similar problem. 
JFB